Don't Sleep On This! Ultra Music Festival is Having a Flash Sale on Tickets!
Hold on to your hats, everybody! Ultra Music Festival is having a flash sale for tickets to UMF 2017!
On Monday, Ultra will be releasing its first round of ticket for 2017's festival in Miami. Although UMF just started the 2016 festival season with a bang, the brilliant minds in Miami are already looking towards next year. Knowing that competition among festival is fierce and fan's wallets are a scarce resource, UMF decided to offer a deeply discounted ticket for fans looking to commit.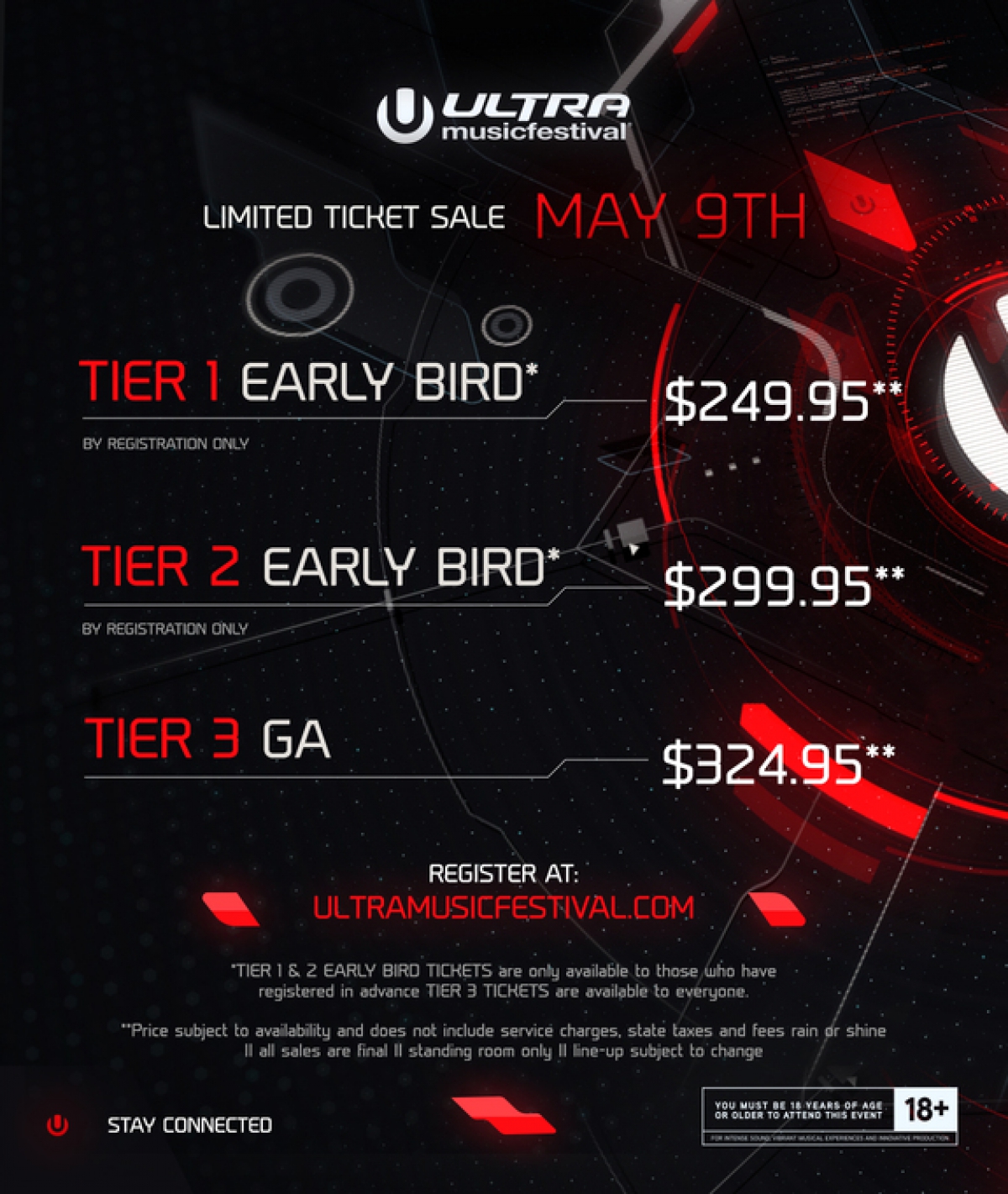 Set your alarms, tickets go on sale at 1pm EST on Monday, May 9th! Please note, that you must register in order to have access to the deeply discounted tickets.
Ultra Music Festival will be held March 24-26th, 2017. Register here for access to flash sale tickets.