Trap Pioneers Flosstradamus Drop Big News
Trap pioneers Flosstradamus have just announced their new label, Hi Def Youth.
The debut release on Hi Def Youth comes from Party Thieves, with his "Undrafted" EP dropping May 13th.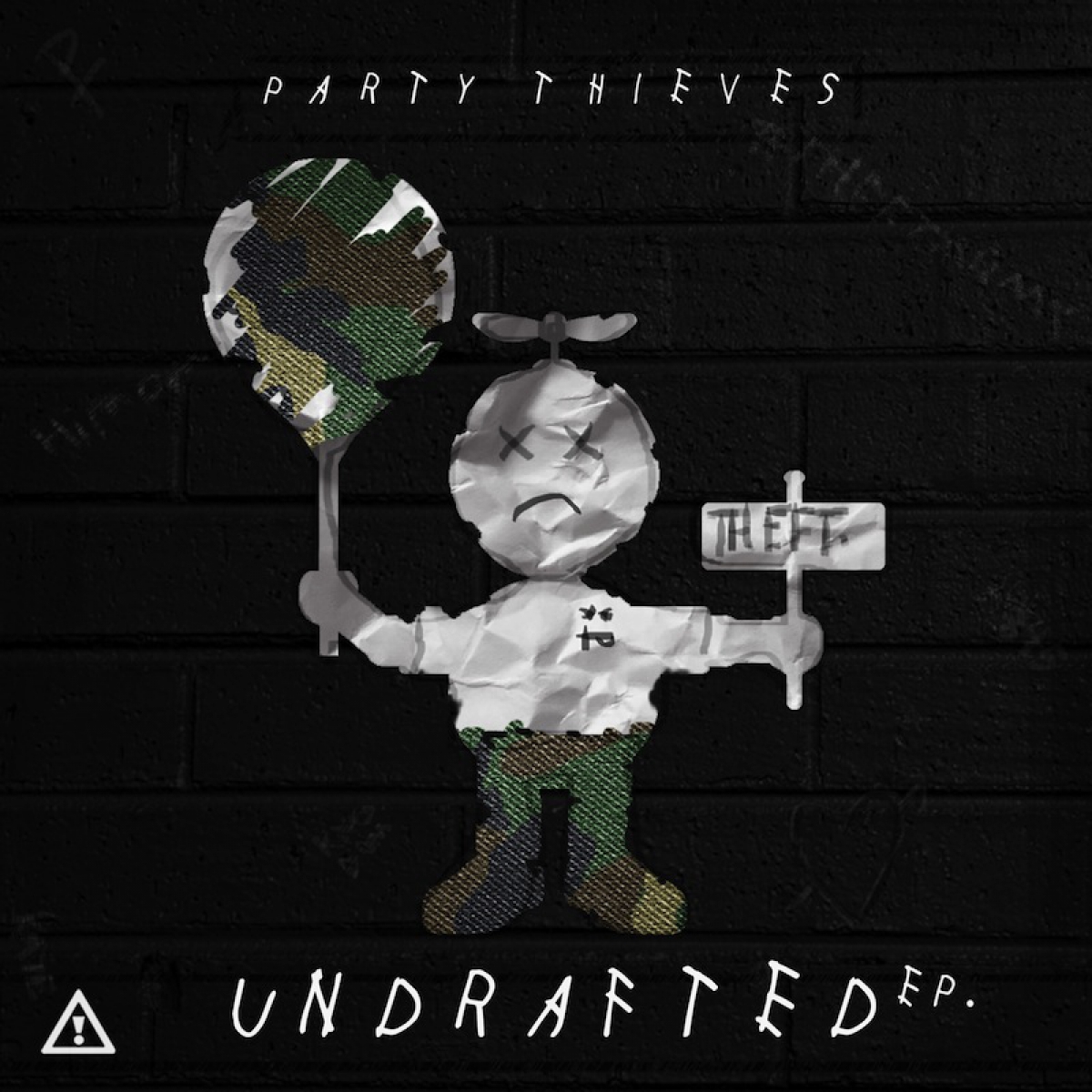 "We've been gearing up to launch our label Hi Def Youth and are extremely excited to kick it off with one of our favorite new producers Party Thieves," Flosstradamus says.
Party Thieves adds, "Like many trap artists, Flosstradamus was one of the first trap acts that inspired me to get into production and pursue a music career. Being able to join HDY Nation as the first artist to release under Hi Def Youth is truly an honor."
Check out the lead single below.
Flosstradamus recently rocked their second annual, sold out HDY Fest at Red Rocks Amphitheatre in Colorado on 4/20. At the Red Rocks gig they premiered their crazy new stage production, that includes a 40ft x 15ft bunker equipped with an LED screen, t-shirt machine gun, satellite tower, and DJ booth. Because a semi-automatic t-shirt gun just wouldn't be enough, obviously.
Catch Party Thieves on tour in North America:
5/5 - Yost - Santa Ana, CA
5/6 - Santa Barbara Electronic Music Festival - Santa Barbara, CA
5/7 - Faultline North- Bozeman, MT
5/13 - eQlipse Music Festival - Orlando, FL
5/14 - The Concourse - Knoxville, TN
5/15 - EDC NY - New York, NY
5/18 - EPR - San Francisco, CA
5/20 - Euphoria - Portland, Oregon
5/21 - Mixx Dance Lounge - Edmonton, AB
5/26 - Riot Room - Kansas City, Kansas
5/27 - Madison Live - Louisville, Kentucky
5/28 - Cervantes Masterpiece Ballroom - Denver, CO
5/29 - Bleu Detroit - Detroit, Michigan
Catch Flosstradamus on tour in North America:
5/5 – Surrender – Las Vegas, NV
5/11 – Surrender – Las Vegas, NV
5/16 – XS – Las Vegas, NV
5/21 – Surrender – Las Vegas, NV
5/28 – Surrender – Las Vegas, NV
6/5 – Ever After Music Festival – Kitchener, Canada
6/9-12 - Bonnaroo Music Festival – Manchester, TN
6/11 - Surrender - Las Vegas, NV
6/16 - Encore - Las Vegas, NV
6/23-26 – Electric Forest – Rothbury, MI
6/24 – Encore - Las Vegas, NV
7/14-17 – Pemberton Music Festival – Pemberton, BC
7/22 – Encore – Las Vegas, NV
7/23 – Panorama Music Festival – New York, NY
7/28 – Lollapalooza – Chicago
7/30 – HARD Summer – Southern California
8/6 – Moonrise Festival – Baltimore, MD