How to Find the Freshest Dance Music & Newly Discovered Talent
EDM.com and Artist Intelligence Agency are thrilled to announce that we've officially landed on Apple Music Connect! The fun and easy-to-use platform is giving us a new way to connect with dance music lovers around the world and provide the freshest tunes and carefully crafted playlists for all the feels.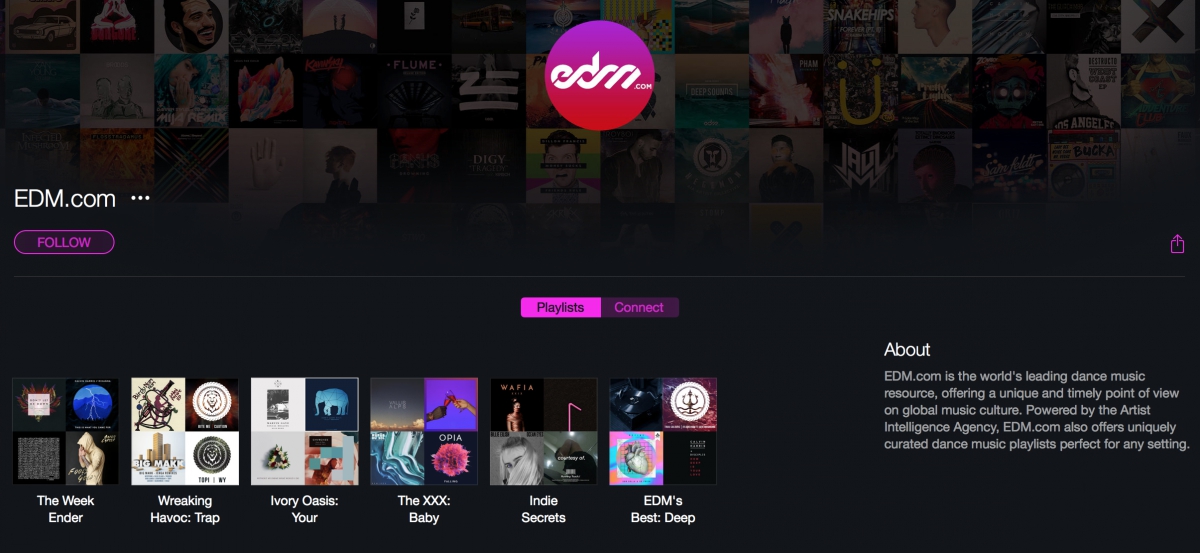 When you follow EDM.com on Apple Music Connect you not only see the latest tunes from our favorite new artists and freshly-discovered talent with zero interference, but you can also comment on or like anything we post, share it via Messages, Facebook and Twitter. And when you comment, we can respond directly!
Here are some of our reoccurring, dynamic playlists that will be updated regularly which you can look forward to:
EDM's Best: A weekly playlist showcasing the best of EDM including genre takeovers like Best of Dubstep, Trap, Deep House and Tropical House, for instance, as well as artist and label takeovers. We'll even have playlists inspired by favorite festival brands. weir
Staff Picks: A selection of our top EDM Songs Of The Month handpicked by EDM.com and Artist Intelligence Agency curators so you can hear exactly what we're bumping in our Denver office.
The Week Ender: A playlist to kick off your weekend and keep the party going all the way through Monday, updated every Thursday.
Plus, every month we'll be updating playlists inspired by moods and our most popular music channels:
The XXX: Baby-making Beats
Ivory Oasis: Your Tropical Paradise
Wonderlust: A Melodic Adventure
Coffee & Chill
Indie Secrets
Wreaking Havoc: Trap and Bass
Hip-Hop: Fresh Cuts
Check out one of these killer playlists below and tell us what you think! Be sure to click the link below to follow us for the latest updates!