A Tribute to Kick-Ass Musical Mamas that Are Changing the Game
Being a touring musician and a mother is no easy feat!
With crazy travel schedules, wonky hours, and less than the recommended hours of sleep, parenthood certainly isn't an option for every individual working in nightlife. Although the stresses of an intense career may prove challenging, there's no need to feel pressure about having to choose between having a career or a family. There are kick-ass women out there who are showing us that you can be committed to your family while having an incredible musical career.

Here's a tribute to mothers who both amaze and inspire us.

DJ Gina Turner
DJ Gina Turner has been building a solid foundation for herself for many years. With a degree in audio production, Gina Turner got her start in broadcast radio while she spent her free time djing in LA clubs. After collaborations with artists like Flosstradamus, Diplo, and Steve Aoki, Gina Turner has built a name for herself for her production prowess. This has taken her to the stage for performances all over the world including EDC New York and Ultra Japan. On top of an impressive career, Gina Turner is married to Danish DJ and Mixmash label head Laidback Luke.
In a recent editorial with Beatport, Gina Turner discussed her experience as a mother and how it has enabled her to have it all:

"As women we are born multi-taskers, and being a mom doesn't mean you have to stop doing what you love; it just gives you an extra thing to love...
...While it may seem counterintuitive, being a DJ is quite possibly the best job for a working mom. It's not only my true passion, but I am able to spend all day with my daughter before going to work in a club at night. I play while she sleeps, and I'm back in time to feed her breakfast. Of course, there are moments when I have to be away from her, which breaks my heart. Now that she's older, I can't bring her everywhere because she requires an extra seat, plus the schedule is often too hectic for her to come with, especially now with my event concept, Divine Movement, taking off. I try limiting long trips as much as possible and FaceTime with her at least twice a day when I'm away, which helps keep me sane."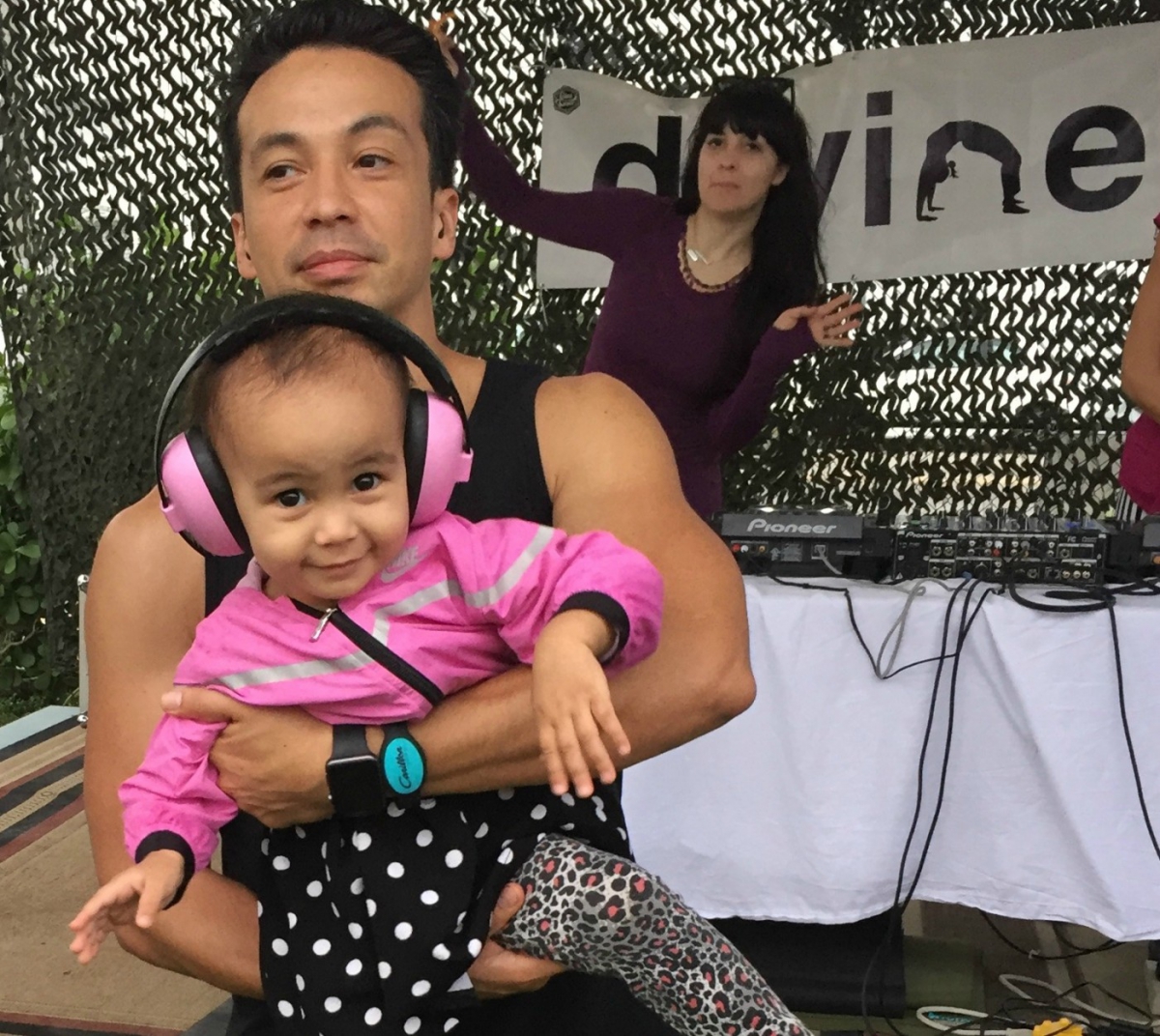 (DJ Gina Turner - pictured with her husband Laidback Luke and daughter EvaLina courtesy of Beatport)
Ida Engberg
Ida Engberg is a forced to be reckoned with in the music world. Beginning her craft at the age of 14, Ida Engberg first began playing clubs at the age of 18 and became well known as a resident at Stockholm's infamous Cocktail Club.The Swedish native has an astonishing DJ career with her husband Adam Beyer, DJ and bossman of the hard-hitting techno label Drumcode. Ida Engberg and Adam Beyer have given us relationship goals with their b2b performances all over the world. Aside from being a highly skilled and accomplished DJ, Ida Engberg is the mother three beautiful children. Pregnancy didn't prevent Ida from taking to the DJ booth to throw down techno records, as she discusses in the video below!
Björk
When considering the career that Björk has had, the word that comes to mind is superhuman. From her native Iceland, Björk's musical career began at an an early age with her first album released at just 11 years old. Björk first gained notoriety as a member of The Sugarcubes in the mid-80's. In 1986, at just 21 years old Björk gave birth to her first child as The Sugarcubes began to snatch global headlines. As she began to cultivate her own name and go on to have an incredibly successful solo career, Björk helped to shape and influence electronic music with her groundbreaking albums Debut and Post which were heavily inspired by dance music culture. Björk is living proof that women don't have to choose between motherhood and a career.

(Björk with her son in 1993 photo by Juergen Teller)
Have any other musical mommas that you think need a little love? Shout out in the comments below!
Don't forget to give thanks to you mom this Mother's Day!