After 10 Years of Movement, Detroit Is Ripe for a Techno Takeover
Each Memorial Day, tens of thousands of tech-heads from around the world descend upon the urban jungle of Detroit to celebrate the birthplace of techno.

This year Paxahau celebrated 10 years of Movement Electronic Music Festival which resulted in a flawlessly produced event. But this year, there was something different in the atmosphere in Detroit, a recognition that Movement is beyond the days of just being a locals event. These days, Movement triumphs in its reputations for producing the most unique festival event in the United States.
I first began attending Movement Electronic Music Festival in 2011, as my first ever music festival. I had known about Movement, colloquially referred to as 'DEMF' for many years, but being a kid from rural Michigan it wasn't until I was 19 that I was able to spend the weekend listening to techno in the Midwest's iconically decrepit post-industrial city. Needless to say, I've witnessed firsthand the transition that Movement has made in the past six years and how the festival has helped bring vibrancy and soul back to the city of Detroit.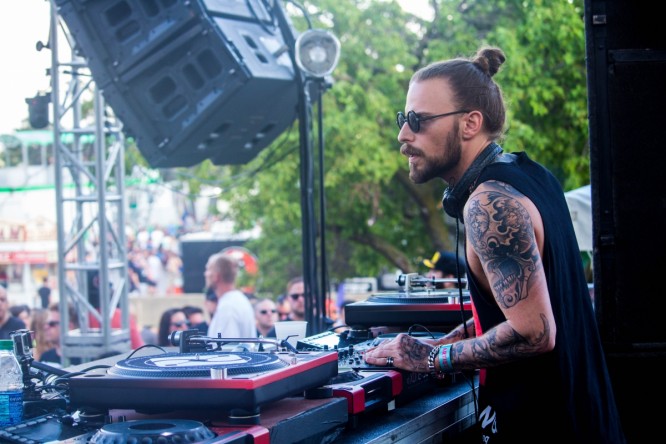 (Art Department performing at the Made in Detroit stage on Day 2)
Movement hasn't always been a tastemaker's event. Although always a favorite among hardcore techno-fans and native Detroiters, it's rise to festival dominance is only a recent story. When began EDM to crest its first big wave and entered the market as a multi-billion dollar industry, everybody wanted to get involved in. At that time, Movement was competing with other national festivals like Summer Camp and Mysteryland for the college-aged market. In those days, acts like Skrillex, Big Gigantic, and GRiZ were nestled in among club-culture massives like Sven Väth, Jeff Mills, and Richie Hawtin.
In 2015, however, the landscape for Movement began to change. With massive EDM festivals popping up all over the country offering big-name headliners and even bigger production, the market for EDM festivals became fierce. So Movement began to focus on what it was good at: being a world class event for house and techno. And soon enough people would catch on.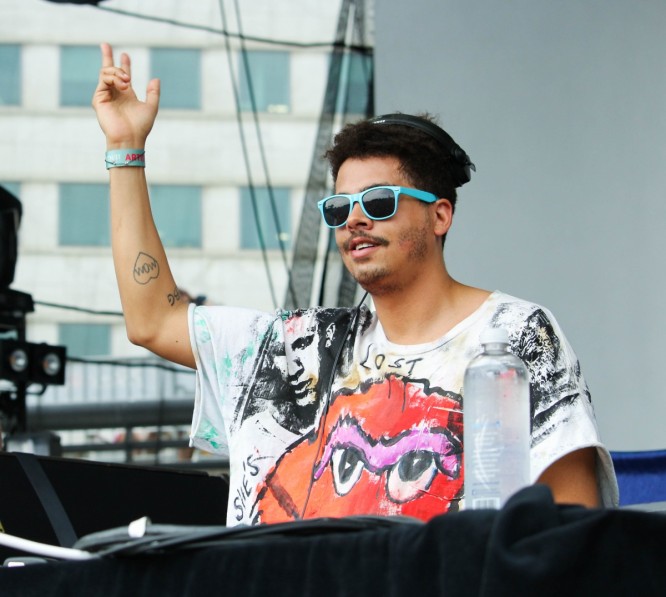 (The prince of Detroit, Seth Troxler performing the main stage on Day 1)
House, techno, and tech-house have quietly increased in stateside popularity for the past few years. With the over-saturation of EDM mediocrity into the mainstream sphere, attuned music fans have dove headfirst into the electronic underground where dark banging beats from acts like The Martinez Brothers, Seth Troxler, and Art Department reign king. Now, instead of finding youths dressed in bright neon colors, tutus, or furries, you're more likely to come across brooding techno goths wearing BDSM harnesses and embracing the "negative vibes". Although this in itself is just another tumblr inspired fashion fad, the quality of music and the crowd atmosphere at Movement continues to be top-notch. Here, you're unlikely to see kids getting messed up on cheap MDMA knock-offs, because the average attendee is 25+ and has been around the block more than once or twice to know how dance all night and maintain a pristinely sculpted quiff.
This increase in cultural popularity has served Movement's best interest, helping to establish the long-running event as a boutique festival where people can come from all over the world to experience the post-industrial landscape of Detroit. Although Detroit is not a common vacation destination, in the eyes of techno fanatics for one weekend a year the city is celebrated as the holy ground for innovative and technologically advanced sounds of techno. Here, the festival serves techno fans from 2pm to midnight, offering sets from names that rarely step on American soil apart from metropolitan hubs like New York and LA.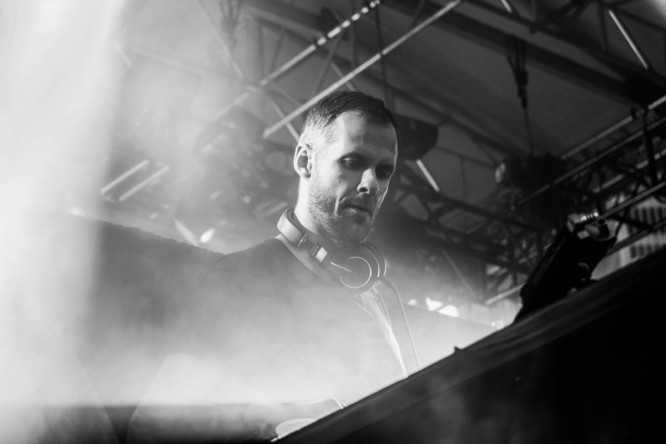 (Adam Beyer's main stage performance on Day 2)
2016's Movement saw stellar performances from German innovators Kraftwerk, Swedish Drumcode label-boss Adam Beyer, the Italian Don of Techno Joseph Capriati, as well as performances from the Detroit legends themselves Kevin Sanderson, Carl Craig, and Juan Atkins. The uniqueness of Movement does not stop at midnight, as the festival attendees take the to the underbelly of Detroit for afterparties that stretch until the sun rises. You may find yourself in the warehouse district at a Tresor showcase, celebrating Berlin's famous club and label. Or you may end up in the legitimately goth City Club, a dilapidated venue in the basement of one of a Detroit hotel that used to be a hang out for the Purple Gang. Instead of housing ghosts of mafia bosses, the building now hosts the deep and dark parties like a showcase from Visionquest and No. 19 Social Experiment. For the less daring, each year Populux features big name acts like Maceo Plex and Nina Kraviz for a more accessible after-party experience.
Although Movement is open to the public, the weekend feels exclusive. With artists both running around Hart Plaza as well as on-stage, Movement has created an event which feels unique because it's not trying to pander to the mainstream. Artists themselves proudly come forward to profess their adoration for the midwestern festival, artists who fly in from their residencies in Ibiza to play in the formerly desolate metropolis. But for Memorial Day weekend each year, Detroit gets to forget its past, forgets its financial troubles, and be proud of the fact that it hold a place in history for its grit, soul, and artistry.

Movement is at its most successful when its true to itself and to its deeply wound roots in techno. Although techno will probably never be heard banging on the radio, honestly, we wouldn't want it to.
Cover Photo: movement.us
Article photos by author