Artist to Throw Beach Fest to Give Back in the Coolest Way Possible
Haitian native and electronic artist Michael Brun is giving back to his home. After producing the track "Wherever I Go" with the students from Haitian music school The Audio Institute back in January, Brun is now officially teaming up with Artists for Peace & Justice to throw and headline a music festival on the beaches of Haiti to benefit the school.
The festival, called Wherever I Go, will take place at Wahoo Bay Beach in Carries, Haiti, and all proceeds from the beach festival will directly go back to the Audio Institute and its students. Specifically, all proceeds from GA tickets will go towards directly to funding scholarships for the class of 2017 at the institute.
Joining Michael Brun to perform at the one-day festival are artists J. Perry, BelO, Tonymix, Bullet, and Gardy Girault.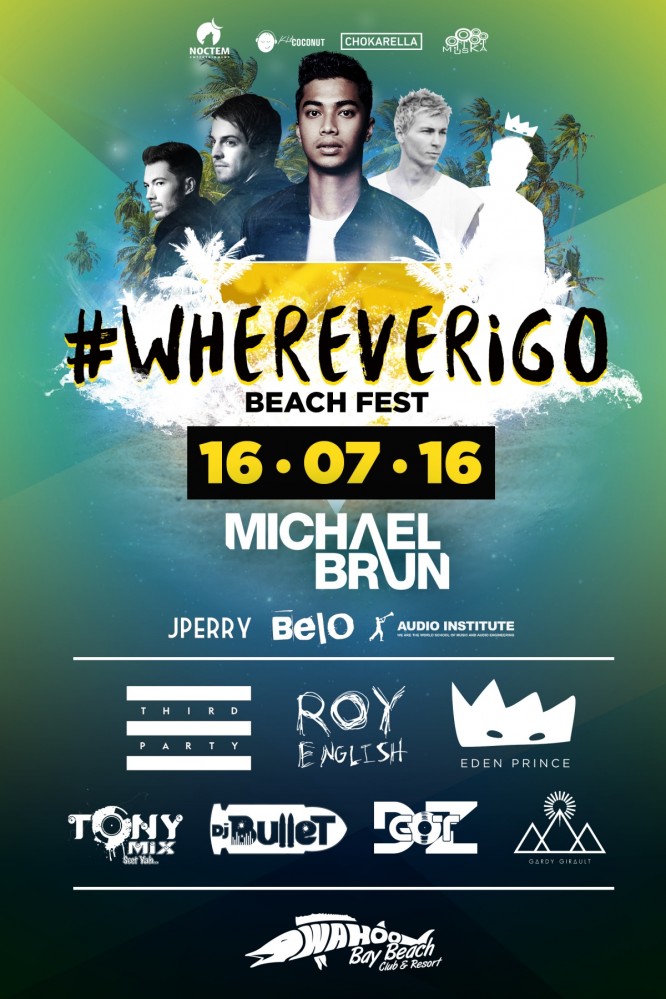 "The message of this event is to show that the students were able to create a career for themselves through education and working together to make Wherever I Go possible. Through the success of the song we were able to host this festival, which will be funding future generations of students and artists in the country. I want people to see this not as charity but as a way to empower these students to create livelihoods through hard work." - Michael Brun
The festival will highlight the eclectic music culture and positive vibes of the island, a much-needed celebration and considering the devastating earthquake seven years ago and this year's political turmoil in the country.