4 Steps to Ghost Producer DJ Success: Mystery Artist Makes Bold Statement
Mysterious electronic artist Demur has stirred things up again with a new piece of EDM "propaganda," this time honing in on money- and fame-hungry wannabe DJs.

In a post to the r/electronicmusic subreddit, the counter culture vulture posted the following image which was then altered after the tread garnered a good amount of attention, changing "4 Steps to Big Room DJ Success" to "4 Steps to Ghost Produced DJ Success."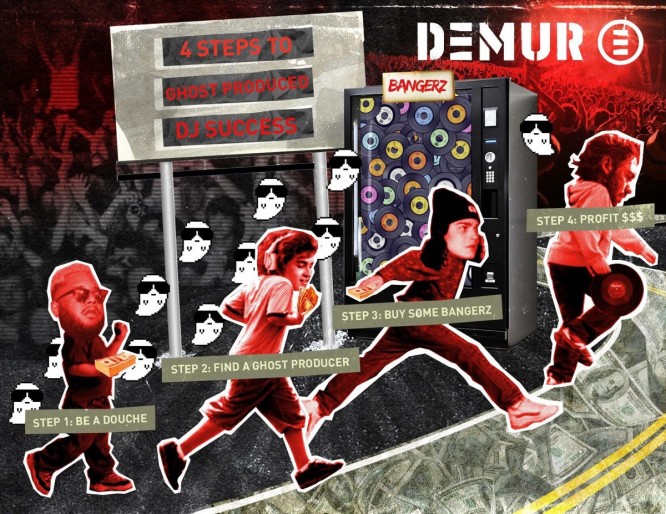 The latest propaganda appeared to be in tangent with a new release from the cryptic dance music justice-seeker. Demur's SoundCloud received a new upload in the form of a single titled "Traumatized" featuring Galvanize.
We got to give it to this artist because it's refreshing to see a dance music act mercilessly seek to make a statement while also offering up music that gets points for originality.
Lyrics:
"Handcuffed, mindfucked,
vegetative brains so fried,
melting over media coverage being dramatized,
tripping over tactical tragedies 'til we're traumatized,
yeah we're all fucking traumatized"