Martin Garrix Teases Mysterious Date - Could This Be for His Debut Album?
Ever since a twitter video released on February 20th revealed that Garrix would release his debut album this year, fans have been patiently waiting for more details. Well, Martin Garrix just took to Facebook to tease a date, but we're not quite sure what it's for yet...

The young producer announced the date with the simple post and image below. The big question is whether this date is when Garrix will officially release his debut album, likely to reign as one of dance music's most anticipated release of the year.
The date, October 21, 2016, coincides with Amsterdam Dance Event, as pointed out by fans, and could be the date of another Garrix ADE showcase. Either way, the comment section of this post is going off.
As fans already know, a lot of new music was debuted during Martin Garrix's 2016 Ultra Music Festival performance, which made him the youngest performer to close out the mainstage in UMF history.
The landmark set featured ten new singles confirmed to be new material from his debut album and featuring collaborations with Ed Sheeran, Jay Hardway, Mike Shinoda of Linkin Park, Bebe Rexha and Third Party. It set also featured music from AREA 21, which is believed to be a Martin Garrix side project with another producer (or two).
Garrix has released three singles so far in 2016. The first, "Now That I've Found You" features John Martin and Michel Zitron and was dropped on his label STMPD RCRDS on March 11th. His second single of the year, "Lions in the Wild" with Third Party was released on May 27th.
On Monday, we received the third single - Garrix's video game-inspired track released in celebration of and in collaboration with the electronic entertainment event E3.
Fans can stream the tune below and then grab a free download at stmpd.co/oops.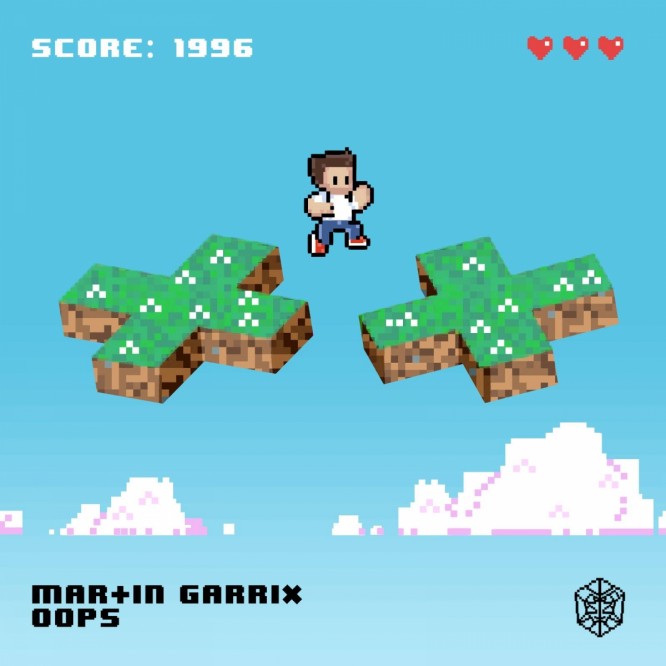 CORRECTION: The date was previously reported to be Martin Garrix's album release date, but this has yet to be confirmed.