Skrillex is Opening for Who?!? Plus... Peep the Suicide Squad Tracklist
It was just announced that Skrillex will be one of the opening acts for Guns N' Roses on their Not in This Lifetime reunion tour this summer.
Skrillex will perform with the legendary rock n' roll band at NRG Stadium in Houston on August 5th. The supporting set was confirmed by a Ticketmaster schedule and a tweet from Guns N' Roses.
Skrillex joins a roster of openers that includes Lenny Kravitz, Alice in Chains, the Cult, Christ Stapleton, Billy Talent and more yet to be announced.
In other news, Skrillex is officially appearing on the official Suicide Squad soundtrack. The 14-song soundtrack for David Ayer's highly anticipated film which hits theaters in a couple of months was confirmed via Amazon. Featuring Eminem, Skylar Grey, Skrillex & Rick Ross, Lil' Wayne, Wiz Khalifa & Imagine Dragons, twenty one pilots, Action Bronson and more, the album will officially become available the day of the film's release on August 5.
As has already been teased on social media, Skrillex and Rick Ross' collab "Purple Lamborghini" will receive an official music video featuring Jared Leto as the Joker sometime in July.
Suicide Squad the Album:
1. Purple Lamborghini – Skrillex & Rick Ross
2. Sucker For Pain – Lil' Wayne, Wiz Khalifa & Imagine Dragons (with Logic, Ty Dolla $ign & X Ambassadors)
3. Heathens – twenty one pilots
4. Standing In The Rain – Action Bronson & Dan Auerbach (of The Black Keys) (feat. Mark Ronson)
5. Gangsta – Kehlani
6. Know Better – Kevin Gates
7. You Don't Own Me – Grace (feat. G-Eazy)
8. Without Me – Eminem
9. Wreak Havoc – Skylar Grey
10. Medieval Warfare – Grimes
11. Bohemian Rhapsody – Panic! At The Disco
12. Slippin' Into Darkness – War
13. Fortunate Son – Creedence Clearwater Revival
14. I Started a Joke – ConfidentialMX (feat. Becky Hanson)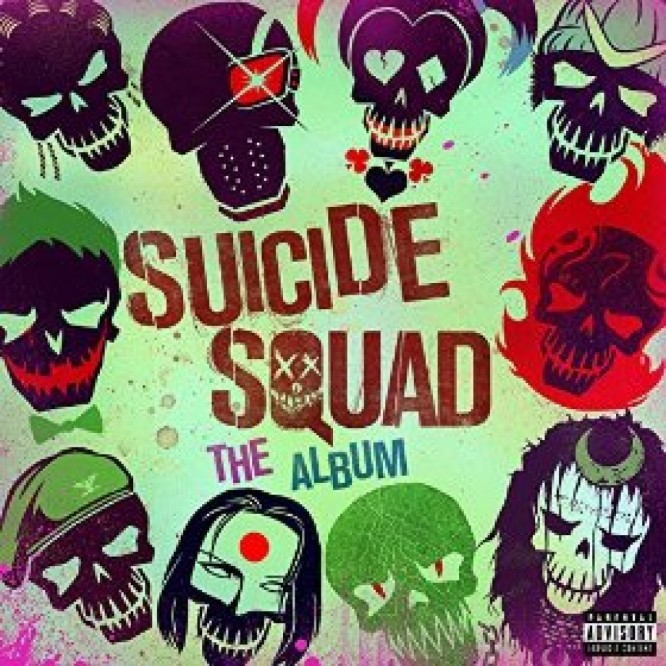 Jamie Lamberski
I'm a storyteller at heart, and music makes my world go round.