Popular Dating App Teams up with Streaming Service for Music Compatibility
The popular dating app Bumble wanted to make it easier for users to find matches not only based on profiles and pictures but music tastes, too. The swipe-based, female-led dating app has officially teamed up with one of the leading streaming services Spotify.
Users of Bumble will be able to connect accounts so their Bumble profile includes their most-listened-to artists.
"Music says a lot about who we are as people and connecting culturally can serve a foundation for creating meaningful relationships," CEO and founder of Bumble Whitney Wolfe told TechCrunch.
For those not familiar with Bumble, this dating app has a unique twist. The only way conversations can be started are when the female messages first. In just a little over a year after launching, Bumble attracted 5.5 million users with an average of 100-minutes per day spent on the app. Apparently, the partnership with Spotify blossomed organically over a year of informal conversations between the two platforms.
Not only will hook up- and love-seeking swipers be able to see their potential candidates' musical preferences and recent Spotify activity, but they'll be able to click and easily navigate over to their Spotify app to start playing artists on the spot.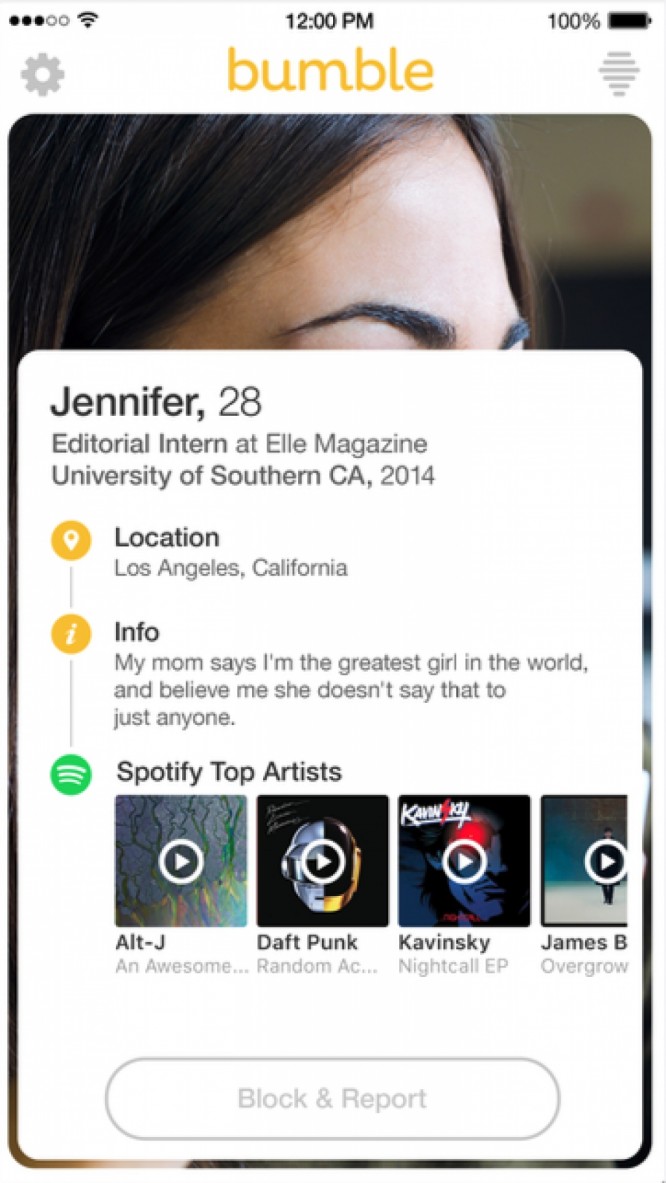 Source: TechCrunch