EDM collaboration with pop stars is so passé.
Or at least according to Montreal based producer Kaytranada. The artist behind the critically acclaimed album 99.9% took to Twitter to discuss how EDM producers collaborating with mainstream pop stars has lost its appeal.
Kaytranada's tweets may have ruffled some feathers, but we have to admit he does have a point. The music industry has progressed to the point that it favors pop formulas over sound innovation.
Although Kaytranada back-pedaled to not include all pop-edm collaborations, the truth is that music that fails to innovate or at least push boundaries is doing both the producer and the audience a disservice by accepting low quality creativity from our favorite artists.
Do you agree? Do you think Kaytranada was being too harsh? Shout out in the comments below!
To hear some recent Kaytranada, check out his remix of Rihanna's "Kiss It Better" below.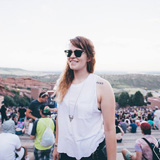 About the Author
Devin Culham
Staff Writer
I like electro. I like retro. I like ghetto. House and techno.