Tiesto Teams Up With John Legend for Sultry 'Summer Nights'
Tiësto stepped out of the trance world a while ago to allow for collaborations with artists of all different musical backgrounds.
The latest includes soulful R&B singer John Legend on Tiësto's most recent release "Summer Nights". The track which is an upbeat melodic house anthem isn't anything new or innovative from Tiësto, but the Dutch superstar figured out how to be a crossover hitmaker years ago. John Legend lends pop-culture appeal making this a song that you'll soon be hearing blasting on every radio station.

Check out the track below!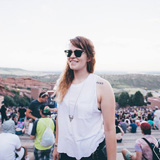 Devin Culham
Cut my teeth with the Detroit techno scene before moving to Denver to see what the mountains have to offer.