Things Got Lit at EDC Day 2; Bass Pod Stage Caught Fire
Last night at Electric Daisy Carnival in Las Vegas, things got heated...literally
According to Reddit, last night the Bass Pod caught fire. Although details surrounding the cause of the fire are unknown, comments submitted by reddit users suggest that the fire occurred following Excision's performance.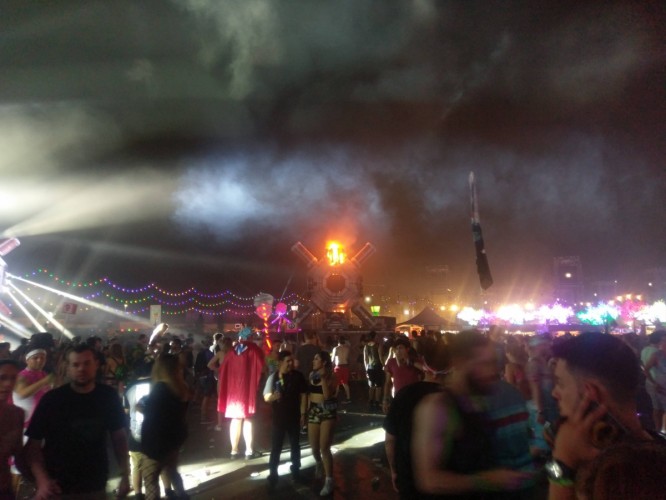 According to a report from Fox 5 in Las Vegas, Clark County Fire Chief Greg Cassell said that a propane-fueled pyrotechnic device failed causing parts of the stage and surrounding speakers to ignite.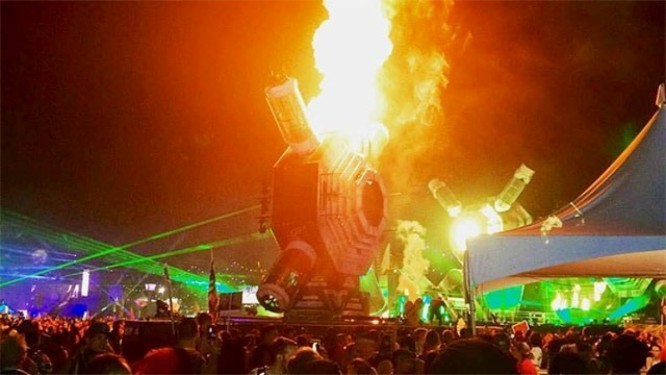 Despite efforts by stage workers, they were unable to distinguish the fire. Unfortunately one stage worker did suffer minor burns in the incident.
Guess this gives a whole new definition to it being "lit".
H/T: Reddit

Updated Sunday, June 19th at 2:11pm EST