10 Hilarious DJ Snapchats You Should Follow Right Now
Snapchat has blown up in the past year by allowing fans to get an insider look on celebrity lives like Kim Kardashian and DJ Khaled. But what EDM superstars are worth following?
We've got the answer. The following Snap users upload stories that range from jaw-dropping antics to rolling on the floor laughing material. And if that's not enough of an incentive, some artists take to the app to upload unreleased material for the first time. Here's a list of who to look out for on social media platform.
Alesso - username: alesso
Swedish producer Alesso is a very active user on Snapchat. He is constantly sharing behind-the-scenes footage of his live shows. He is also one of the only artists to premiere full music videos such as "Heroes (We Could Be)" straight through the app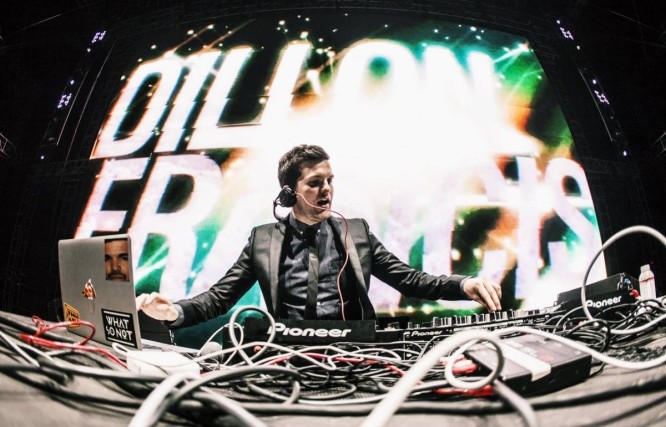 Dillon Francis - username: dillonfrancis
Dillon Francis is one of the funniest artists on Snapchat. You can also catch him sharing videos as any of his infamous characters.
Diplo - username: diplo
From making music videos with Major Lazer in Mumbai to jam sessions in Tokyo, Diplo's Snapchat Story will take you around the world. Don't be surprised if you catch him sharing some unreleased music as well.
DJ Snake – username: DJSnakeParis
On this Snapchat you'll find everything from quirky daily antics to leaking Diplo's phone number (unfortunately it has been changed).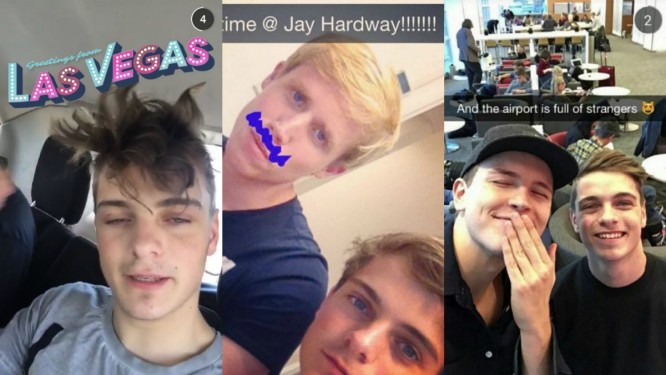 Martin Garrix – username: MartinGarrix
As one of EDM's youngest game players, Garrix remains very active on his social media. His young humor and busy schedule is certainly one to watch.
Oliver Heldens – username: oliverheldens
As Oliver Heldens tours around the world, he shares photos of the many places he visits. Some of these locations include Germany, London, and Belgium just to name a few.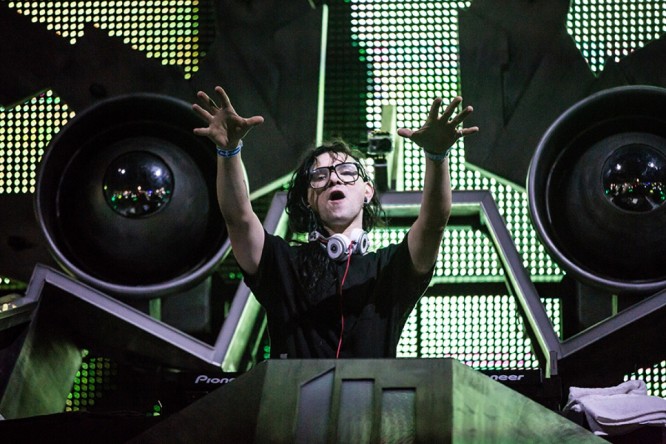 Skrillex – username: skrillex
When he's not serenading the camera, Skrillex spends a lot of time with Diplo and shares videos of them in the studio.
Steve Aoki - username: aokisteve
Steve Aoki is still getting to know Snapchat. He just signed up for the app with the creator himself, Evan Spiegel. You can bet on catching footage from his upcoming Neon Future Experience Tour.
Tiesto - username: tiesto
Tiesto uses Snapchat so much that he has hired a certified Snapchatter to share videos of all his lives shows. You'll feel like you're in the crowd watching him at one of his many festival appearances.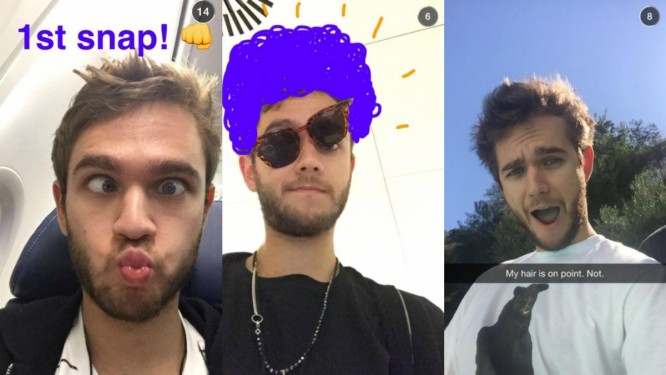 Zedd – username: zedd
This account is basically a recount of his hilarious signature facial expressions, and we couldn't love it any more.