Social Issues are IN this Season as Major Fest Adds Women Only Venue
UK Festival Glastonbury will offer a women-only venue within the festival for the first time this year. The space, appropriately named 'The Sisterhood,' will be "hidden" inside the Shangri-La zone and is intended to be a self-styled "revolutionary clubhouse."
The Sisterhood is described as an "intersectional, queer, trans and disability-inclusive space open to all people who identify as women" that will offer live music, workshops on intersectionality, and DIY power tools workshops with carpenter Rhi Jean. Attendees, performers, and even employees that identify as female are welcome into the space.
"In the UK, the gender pay gap in the workplace, cuts to domestic violence services and sex worker rights are current talking points that highlight this issue. Sisterhood seeks to provide a secret space for women to connect, network, share their stories, have fun and learn the best way to support each other in our global struggle to end oppression against women and all marginalised people, whilst showcasing the best and boldest female talent in the UK and beyond."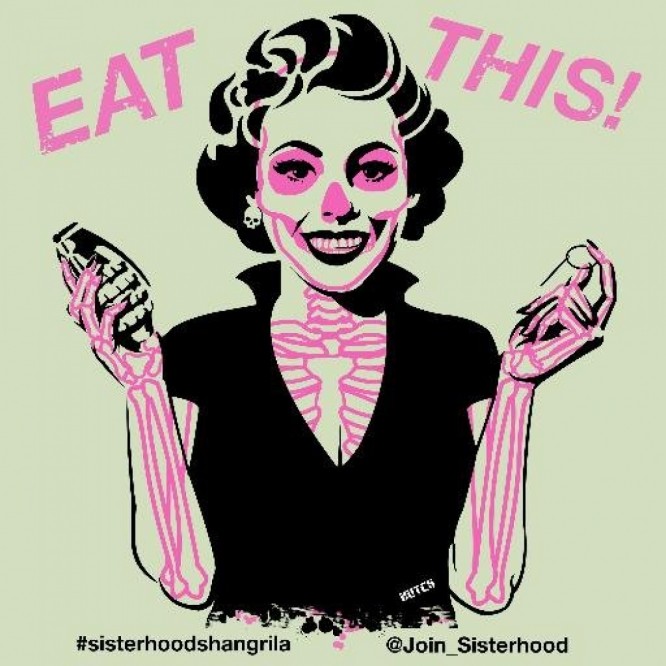 The space therefore stands for more than just a place for women to reside during the festival, but also represents oppression against women in multiple regards. Glastonbury follows in the footsteps of the Electric Forest's Her Forest, which is offering group camping to solo-women travelers or females looking for greater community at the festival.