People still don't feel to kindly about Ten Walls following his homophobic rant last summer.
This sentiment was especially felt when popular party promoter Circoloco of Ibiza's DC-10 club booked Ten Walls.

The Lithuanian DJ who's career took a major hit last summer after comparing homosexuality to pedophilia in a tacky and ignorant Facebook post has since been struggling to resurrect his career.
Following the news that Ten Walls had been booked to perform one the island's most hyped Monday party, DJs Catz n' Dogz and Midland responded. And let's just say that they didn't take too kindly to the news.
Following much criticism, Circoloco announced that they had canceled Ten Wall's booking.
Ten Walls also responded to the cancellation with more tact than the original post that blacklisted him from the DJ community: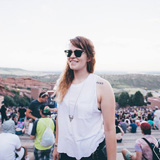 About the Author
Devin Culham
Staff Writer
I like electro. I like retro. I like ghetto. House and techno.