Watch the Brains in the Biz Discuss Dance Music's Biggest Challenge
Late last month, electronic music industry experts descended on Ibiza for the International Music Summit which helps kickoff the summer Ibiza season.
As part of the event, IMS holds industry panels which discuss a variety of issues that are relevant to the industry. Of course, in 2016 one of the biggest hot topic issues in dance music is the inclusion of women.
This year's discussions included Diversity in Electronic Music: A Vote for Vertical Proliferation which included several leading females in the industry voicing their opinions about the issues that befall women in both business in art.
According to Jackie Antas, Head of PR for Live Nation International mentioned that in 2014, only 18% of record labels featured artists on their roster. And in 2015, only 11% of electronic music artists performing at festivals were women.
For a scene that was built on diversity, the lack of women is very noticeable. Although the sexism in the electronic music realm remains very black and white with individuals, the take-home message regarding the panel discussion is education.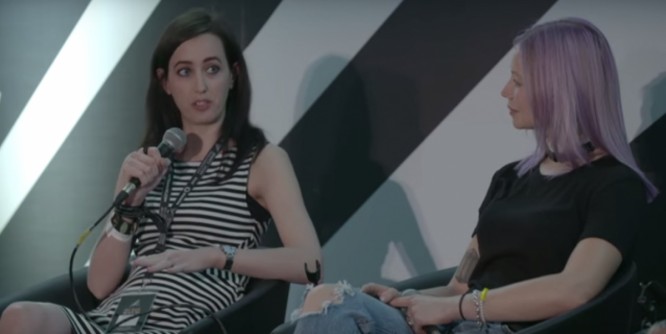 Lucy Blair, Director of Sales and International Marketing at The Orchard made an excellent point that this isn't just an issue that is being tackled for today's industry, but also for the next generation. (14:03)


Y'know, kids growing up, the image that's presented of the world is definitely changing hugely and faster than ever...there's a lot of positive changes happening. But kids are still presented with a very male-patriarchal kind-of view of the world...

There's a project called Rejoin the Balance...it's a project where in schools kids are asked to draw fireman, doctors, surgeons, these kinds of professions and they always draw men. And at the end of the session they're always asked if they'd like to meet the doctor and the fireman and things, and they're all women and the children are really shocked."
Lucy's analogy for socially-ingrained gender biases plays into the empowerment of women and minorities to not allow their gender, sexuality, or race to define their success in careers that are typically male-dominated.



That's not to say that all women on the panel were entirely on board with gender diversity being a major issue. Music producer and DJ, Nicole Moudaber, has become hugely successful in just six years and has out-accomplished many of her male peers. For that, she says that individual factors should be considered as well. (10:45)
I never had a problem. I just get on with it and do what I need to do, and what I believe in. And I will not stop until I do it and it's completed. So it's down to the personality, I guess. Not a lot of men can do what I do, anyway. So maybe not a lot of women can do what I do, it's down to the person...

I hope I can be an inspiration to women, an example, but I never thought it was this massive problem for me actually. I think you have to be [talented and ferocious to succeed]
Where do you fall on the issue? Do you think that implementing diversity policies actually promote diversity? Or, do you think that success falls upon the individual regardless of gender, race, or sexuality?

Shout out in the comments with your thoughts!
H/T: Clash Music