Governors Ball Apologizes to Fans, Cancels Final Day of Performances
Weather cancellations are every event promoter's worst nightmare. Preparing a whole year for an event and having performances wash out at the very last minute.
So was the case for the final day of Governors Ball this year on Randall's Island. The three day event was set to feature Sunday evening performances from headlining acts such as Kanye West, Thomas Jack, Galantis, and many more. Unfortunately, due to inclement weather festival organizers decided not to risk the safety of fans, artists, and employees by canceling the events final day.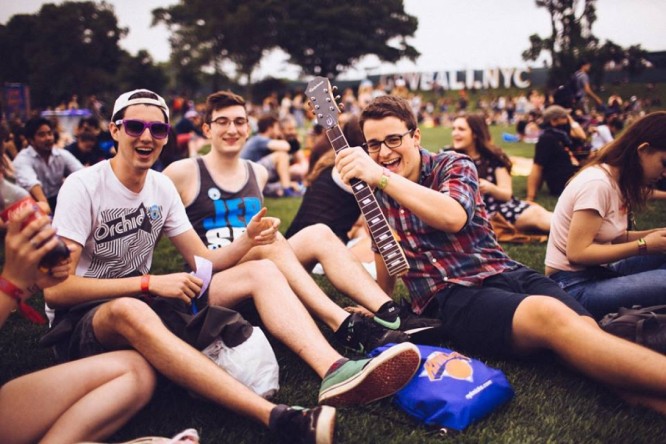 (Happy fans on Friday before the event was canceled on its final day, courtesy of Governors Ball)
According to a statement on the official Governors Ball site, all event attendees will be receiving a refund for the final day's worth of music:
Sunday, June 5th of Gov Ball 2016 has officially been cancelled, due to severe weather and a high likelihood of lightning in the area. The safety of fans, artists and crew always comes first.

All customers who purchased a Sunday ticket and Sunday transportation ticket through the Gov Ball ticketing page will receive a refund (including fees and shipping, if applicable) directly to the account used to purchase.
This cancellation occurs just after a music festival in Germany canceled their music festival after 80 fans had been injured by lightning strikes.
Although it is unfortunate for the fans and organizers of Governors Ball, we're happy that organizers erred on the side of caution to cancel the event to protects fans safety.
Cover Photo: EDM Sauce
H/T: New York Times