Canceled Festival Provokes Impromptu New York Performances [WATCH]
While the third and final day of Governors Ball Music Festival in New York was cancelled yesterday due to weather conditions, artists scrambled to make it up to fans.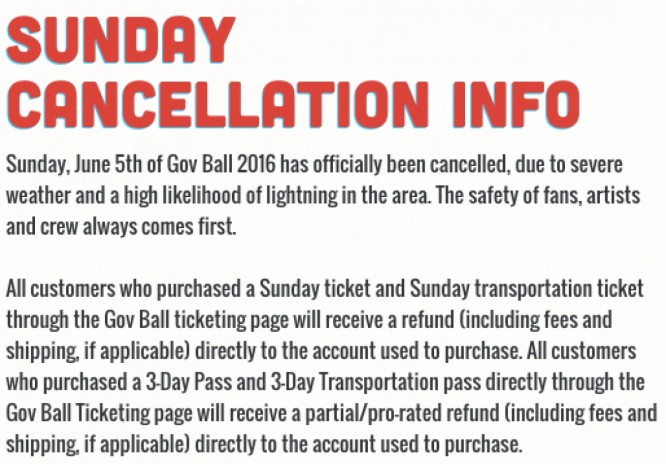 After the disappointing news, some of the artists scheduled to play the last day quickly reserved local venues to compensate with impromptu shows around New York. Prophets of Rage, Courtney Barnett, Two Door Cinema Club, Vic Mensa and Whilk & Misky all announced alternative arrangements via their social media platforms last night.

These pop-up shows could not be completely free due to legal reasons, but artist like Two Door Cinema Club chose a charity to donate to while Vic Mensa announced he was buying the first 150 fans tickets.
Vic Mensa's pop-up show last night doubled as his birthday performance, and fans were treated to brand new music from his recently released seven-track EP There's a Lot Going On. Check out some of the videos from Vic Mensa's show below.
Ultimately, Kanye West made the biggest stir with thousands of people showing up at Webster Hall in hopes of an impromptu performance from the rapper. But because crowds multiplied at unsafe rates, Kanye was unable to perform. Kanye's wife Kim Kardashian tweeted that her husband promises to make up for the pop-up show.
For more information on the Governors Ball last-minute cancellation and the refunds that are being issued for the third day, click here .
H/T: Billboard Magazine
Cover Photo: Youtube