The 11 People You Meet At Every Warehouse Party
Illustrations by Van Jazmin
In cities across the United States, warehouse parties are the beating heart of the underground dance scene. They take place out of sight from the peering eyes of society-at-large, tucked into areas of urban decay, hidden deep within concrete and steel arenas. These makeshift cathedrals are where many of us enjoy our most transcendent experiences with dance music. They are where our true identities come out to play.
If you go to enough of these parties, you start to see patterns, and no, we don't mean that in some trippy, mildly-hallucinogenic way, we mean socially. In this, the first epoch of the Post-EDM era in America, there are some fascinating social patterns emerging––from drop-jockeying ravers dipping their toes into the depths of the underground to the much-lauded insufferable techno cynic, there's a whole social ecosystem that keeps this whole movement alive.
In celebration of our diversity (and with blatant disregard to stereotyping and PC culture), here are the 11 people you meet at every warehouse party in America.
Recent EDM Grad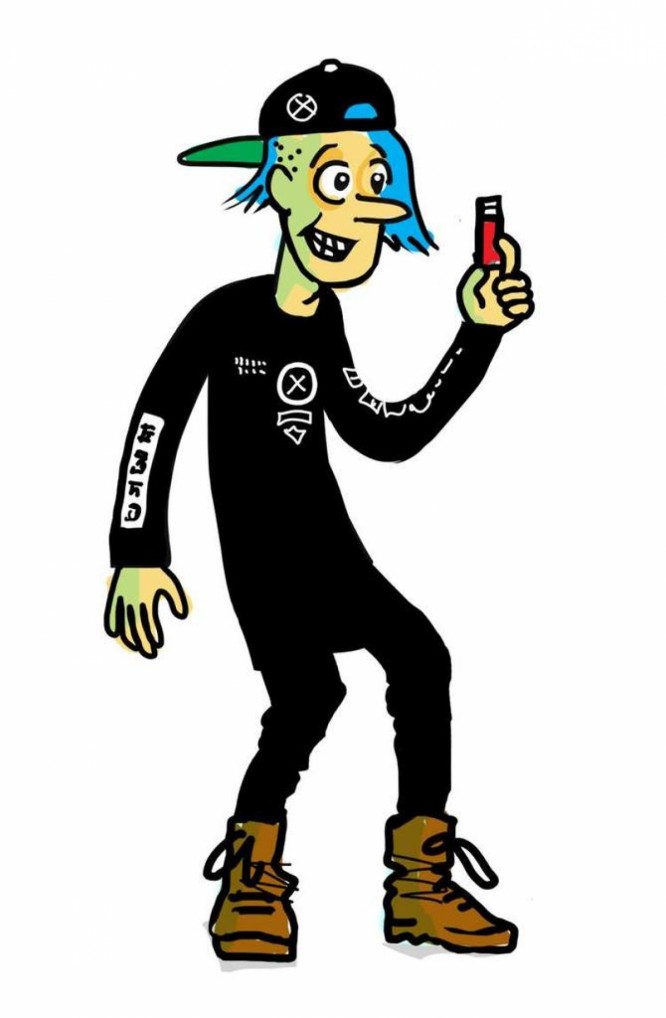 Mindset: Ever since Skrillex invented dance music in 2010, the Recent EDM Grad has always felt that there's gotta be something more to raving than just screeching drops and kandi-banging. When Gesaffelstein invented techno last year, it was like the heavens opened up and said "This is the new deephouse. Welcome to young adulthood. Remember to pay your student loans"
Aesthetic: Black top, black pants, often with upside down Arabic lettering or Japanese kanji down the sleeves. Dyed hair, Yeezy Boosts, and straight teeth are common.
Method: These kids tend to travel in massive packs, but if you want their attention, just yell "Sonny!" and they'll all come running with armfuls of mixtapes and Massive presets that they made.
Industry Dickhead
Mindset: "God, I crushed the email game so hard this week. I basically single-handedly revived underground techno with nothing but a Mailchimp account and seven gallons of Soylent, so how thefuck didn't I get an artist pass to this shitty party? Uh oh. Shit. Where did I put my blow? Oh God. Oh my God. I lost it. Oh! Here it is! Phew."
Aesthetic: Faded black deep v-neck, drop-crotch sweatpants, a fixed-upon look of indifference, crusted nostrils.
Method: Name drop, name drop, self-aggrandize, flatter, pander, name drop––in that order. Voila! You've successfully networked
The Gays
Mindset: Wherever the queers go, it's a disco party. It doesn't matter if it's Ben Klock doing a ten hour brutalist set in hell, it will be glitter and smiles and fun vibes in the mo' homo corners of the dancefloor. A dance party without the gays is like a hamburger without mayonnaise. Dry.
Aesthetic: Animal print tights, glitter, sequins, poppers, strong dance maneuvers, duh-raaaah-muh.
Method: Shimmy your way into the dance circle, unleash a crotch-thrust or two, and then ask them who their favorite contestant on Drag Race is. It's okay, they love having loud conversations on the dancefloor.
By Jemayel Khawaja
Illustrations by Van Jazmin