Alt J Drummer Drops First Track from New Electronic Music Project [LISTEN]
Whether you're a fan of alt-j or not, you've likely caught yourself tapping or singing along to at least one of their hit songs. For the past two years while on the road, the drummer for the popular English indie rock group Thom Sonny Green has been cooking up a little side project that may pique the interests of electronic music fans who appreciate "cerebral and idiosyncratic electronica."
Revealing the first taste of the project with the track "Vienna," Thom Sonny Green has announced that his debut solo project High Anxiety will release on August 19th via his own label Sudden Records and Infectious in the UK and Canvasback in the US.
Experimental and deep while also warm and accessible, the new project demonstrates Thom's songwriting prowess and uniquely artistic mind. In his versatile 21-track debut LP, Thom spans sounds from the surreal and esoteric to the ominous and trippy, while also collaborating with visual artist Nichola Farnan to offer a fully immersive experience.
Interestingly enough, Thom only maintains about 10 percent of his hearing in both ears, which makes this solo project all the more intriguing. Check out the first tune as well as the full tracklist below.
Pre-order Thom Sonny Green's debut LP High Anxiety at https://tsg.lnk.to/HighAnxietypr.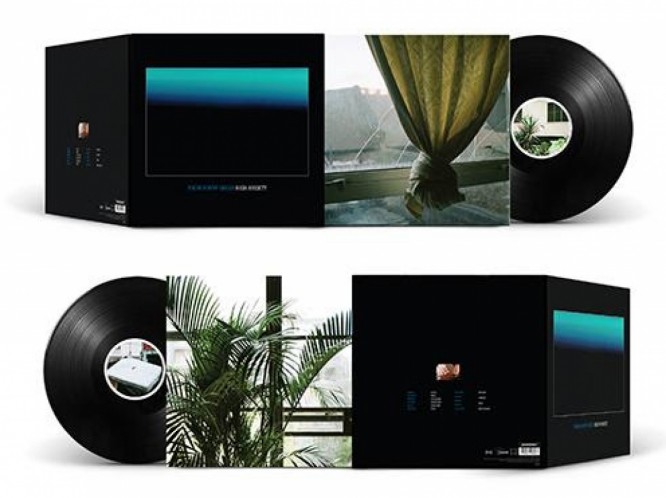 HIGH ANXIETY TRACKLISTING:
1. Vienna
2. 40 Beers
3. Market
4. System
5. Blew
6. Arizona
7. Oslo
8. Ping
9. Cologne
10. Houston
11. Oakland
12. VVVV
13. Phoenix
14. Large
15. Palms
16. Beach
17. Grounds
18. Preach
19. Christ
20. Meh
21. Neon Blue