Getter Calls Out Cymatics For Selling Ripped Off Versions of Tracks
Getter just called out sample pack company Cymatics for some shady shit.
The dubstep producer made a video comparing tracks originally produced by Getter, with sample packs that were released by Cymatics. Getter is accusing Cymatics of recreating original songs and selling the project files in sample packs without distributing credit or royalties to Getter.
The tracks in question include Getter's remix of Brillz & Ghastly's "Hawt", a remix of "Mine" by Kill the Noise, and Getter's original track "Rip n Dip"
Cymatics has yet to make a public statement.
H/T: EDMFact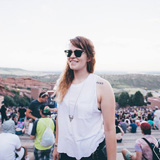 Devin Culham
Cut my teeth with the Detroit techno scene before moving to Denver to see what the mountains have to offer.