Arrests Made After Two Women Found Unconcious in DVBBS Dressing Room
Two women were reportedly found unconscious in the dressing room of Canadian production duo DVBBS following a performance in Hungary.
According to a roughly translated Hungarian publication BORS, two young women were front row at a recent DVBBS performance at Balaton Sound Festival in Hungary.
The young women were pulled from the crowd and escorted to the duo's green room following the performance. After the artists left the concert, an employee of the venue went to clean the dressing room and found the two alone and unconscious. An ambulance was immediately called and a police report was filed by the mother of one of the two women.
In a report by 444, four men, including the artist duo, were arrested at Ferihegy Airport in Budapest for drug related causes. According to Somogy County Police, the arrests were made in connection to the incident involving the unconscious women. Three of the men tested positive for drugs and possession of drug paraphernalia
Index reported a public statement from the duo, translating as follows:

"We are shocked that some attendees of the Balaton Festival (sic) were victims of events which got them hospitalized. Police asked our cooperation for the investigation and of course we did what we could. Police confirmed there isn't any link between us and what happened, that's why we took off a couple of hours later to our next gig in ibiza. There is another case going on independently from this in connection with marijuana and we gladly answer all questions regarding this and help the police to solve the case. Our thoughts are with the victims and their families. Alex and Chris (DVBBS)."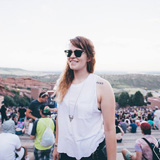 Devin Culham
Born and bred with the Detroit techno scene, I pledge my allegiance to the underground.