Diplo is 'Playing the Game' on New ID With Dimitri Vegas & Like Mike
Belgian big room duo Dimitri Vegas and Like Mike recently debuted a brand new ID collaboration with Diplo

During the duo's recent performance at Greece's Ejekt Festival, the DJ's voted #1 in 2015's DJ Mag poll results pumped up the crowd with their brand new collaboration with Diplo.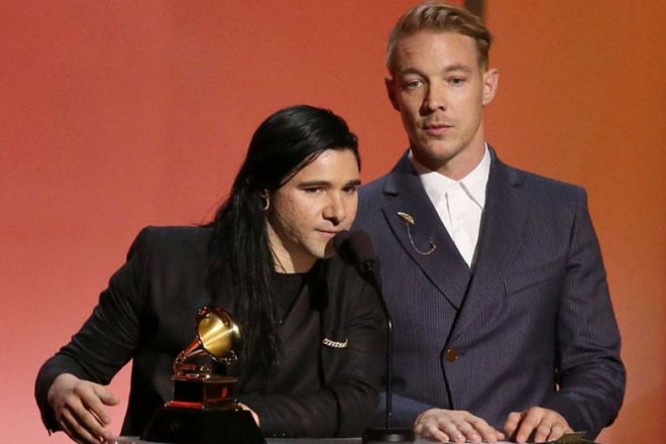 (Diplo pictured during his Grammy win for "Sorry")

Despite Diplo recently saying to Billboard that the DJ world as the "corniest group of people", the Florida born DJ makes it clear that he is certainly "play[ing] the game". This is not, however, Diplo's first collaboration with Dimtri Vegas & Like Mike. Diplo co-produced a track with the duo and Fatboy Slim on 2008's "Eparrei".
Does Diplo actually deserve as much praise as he receives? Or is he simply being given accolades for having an ear for cross-over (read $$$) potential?
Shout out in the comments below!