Cymatics Makes Own Accusations While Getter Drops Soundpack with Splice
Yesterday, Getter announced an exclusive samplepack with one of Cymatics' competitors: Splice Sounds.
The timing of Getter's Splice Sounds 'Samples N Stuff' pack is interesting but Splice has responded to suspicions saying, "We've been psyched to share this one for awhile! It's a great pack from Getter."
But that's not all...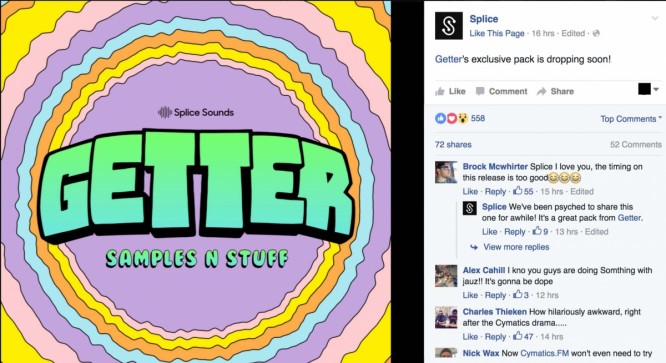 Just six hours after Getter's Splice samplepack was announced, Steve, one of the founders of Cymatics, has responded to Getter's claims with his own video pointing to something "interesting [they] found on SoundCloud."

Steve's video compares Getter's "Stay a While" released one year ago and available for purchase in iTunes with Parkinson White's song "Honey Hip Flask (Feat. Cassidy Eggen)" released two years ago. Steve accuses Getter of stealing the drop saying, "I think it's pretty fucked up but what do you guys think?"
Getter responded to the video with the following comment, explaining his close friendship with Parkinson and clarifying that he knew of Getter's song and actually gave him feedback throughout the creation process.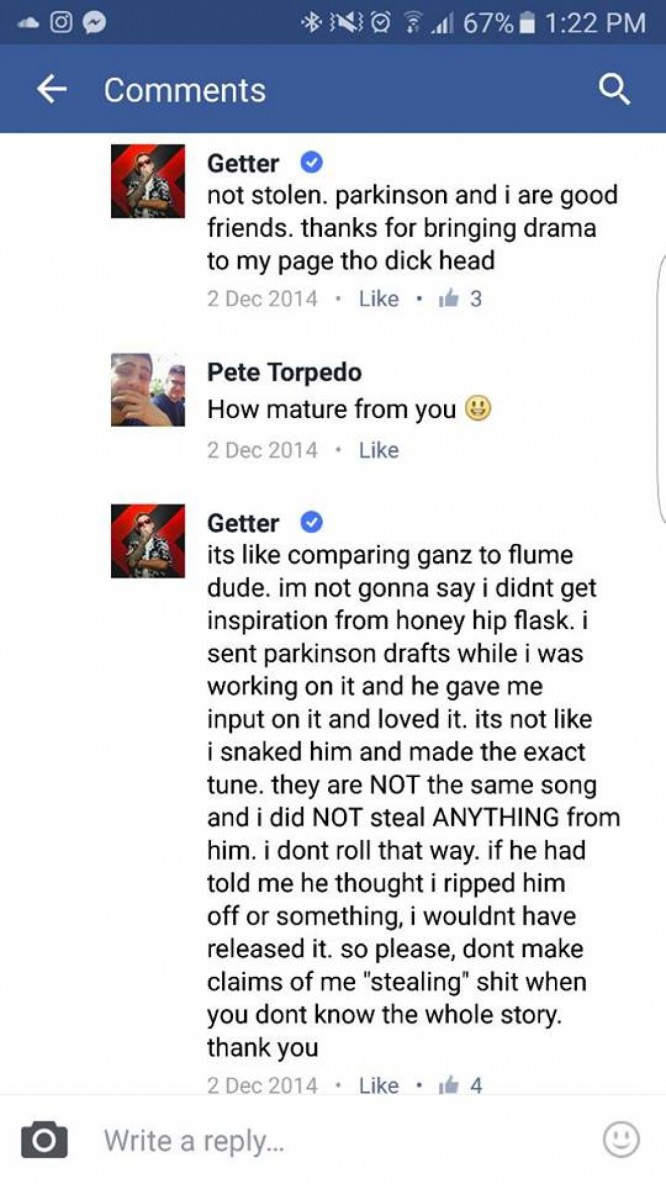 A prominent producer stepped in to defend Getter, to call a spade a spade and express his disappointment that his former production school associates with Cymatics. We are doing what we can to protect the privacy of this producer as he responded from his personal page.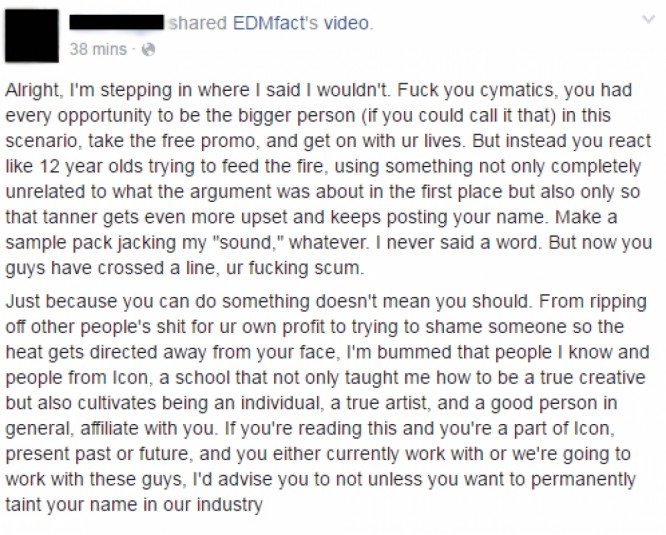 Let us know what you think in the comments below.