DJ Snake is making a big push for his new album Encore.
A few days after sharing the track list from his new album, featuring collaborations with Skrillex and George Maple, DJ Snake released his first single from the new album.
Featuring Yellow Claw on the track "Ocho Cinco" DJ Snake is building major hype on what is sure to be a hit album. The new track gets out of the regular formula by featuring distinct Bollywood-inspired instrumentation paired with a not-so-subtle hardstyle influence, all done in a way that strangely works.

Check out the new track below and get ready to put it on repeat.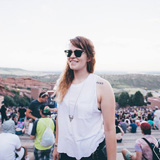 About the Author
Devin Culham
Staff Writer
I like electro. I like retro. I like ghetto. House and techno.