Kill the Noise Makes a Statement About Cymatics Copying Getter's Music
Now, Kill the Noise has released a statement on his Facebook page concerning the matter.

ahem…

at this point its become a tiresome argument, but I wanted to make a couple points clear…
there's been some back and forth arguing about a certain sample couple remaking (and allegedly sampling some of electronic music artists [sic] song and sound(s). Packaging them with the artists name on them (directly and indirectly) and selling them.

First off, no one involved in the argument as far as i can tell is saying that the concept of sampling is wrong. the fact remains, that all of us pretty much use samples! none of us are 100% creating every single sound in our work from scratch, the sounds in the end are the colors we use to paint our picture. some of us take pride in our sound design and spend a lot of time pushing the envelope, or perhaps engineering or song writing (or both or al more!), some feel like those microcosms aren't so important when it comes to writing a great song. in any case it all takes an incredible effort to make something original. when someone creates something new, whether its a single sound or a song. that's a piece of who they are, a piece of their personality and a representation of their time and effort. Which ever parts of the equation of making a piece of art are more or less important, is your opinion! and everyone is entitled to theirs of course.

we are all inspired by each others work, and of course everyone has to start somewhere to want to learn! I heard a sound I've never heard before, or an idea, and I'm always trying to figure out "HOW'D THEY DO THEY DO THAT?!" I've spent so much time trying to understand how certain artists came up with their sound… in the process you discover your own! so clearly I have no qualms with people doing the same.

Now…to me the part that rubs some of us the wrong way is the part about taking someone else's entire song, remaking it and selling it, using someone else's identity and playing off the popularity of the artists to sell a knock off product.

there is obviously a legal grey area there, but beyond that, its just disingenuous and disrespectful. Especially when the artist says, "hey stop doing that".
when it comes down to it, I believe there shouldn't be any rigid rules when it comes to being creative however, the way i see it, you gotta respect the PEOPLE you are influenced by and are borrowing from. You gotta respect that they came up with the ideas you are literally remaking and selling. It's great that you figure out how they did it, but what gives you the right to re-distribute their stuff?

There's a lot of stuff that goes without saying when it comes to being part of a community, respect is a tricky for some people for some reason. It's a two way street. Maybe you don't consider yourself a part of the sound design community of the song writing community of the "EDM" community, or the music community. That's okay cause all this shit translates to a larger community called the human race.

If you truly believe the ends justify the means and stepping on peoples toes to get to the top is the way to success you may on the books reach your goals, but you'll never find the truth admiration of your peers and in the end thats the piece of being a musician that is invaluable and can't be bought or (re)sold.
big up and happy creating ya'll.

jake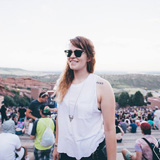 Devin Culham
Born and bred with the Detroit techno scene, I pledge my allegiance to the underground.