5 Essential Spotify Add-Ons For Music Addicts
Spotify, the original titan of the music streaming world, is packed with plenty of great—but there are still plenty of third party add-ons that can enhance the original app even further. Here are some of our favorite utilities for doing more with Spotify and taking your streaming to the next level.
1) Equalify Pro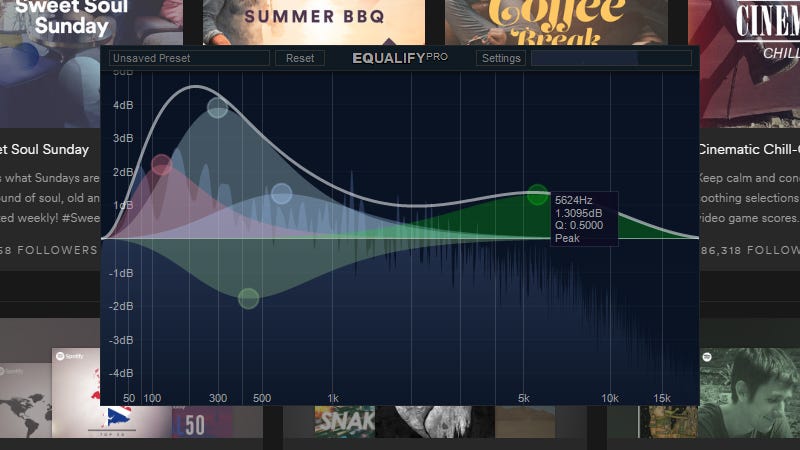 Equalify Pro is a full equalizer plug-in for Spotify, though you'll have to pay a few bucks to get your hands on it. The plug-in only works on the Spotify client for Windows at the moment. If you think you can mix your tunes better than the professionals originally did, then it's well worth the investment. Just click the Equalify Pro button inside Spotify to launch it.
We'd only recommend the plug-in for those who are serious about tweaking their music output rather than having a quick play around with it. The tool uses a parametric rather than a graphic interface, and blends it seamlessly into the main Spotify interface. The presets that come with the software are a useful way to test out different mixes, too...
... Read the full story by David Nield at fieldguide.gizmodo.com