This is One of the Coolest Tour Announcements We've Seen in a While [VIDEO]
Australian electronic producer Mr. Bill and Melbourne-based producer Circuit Bent released a new collaboration that included hidden art featuring a special announcement.
A curious fan only stumbled on it after running the frequencies of the new track,"Midichondria," through a spectrum analyzer.
"So I ran the new Mr. Bill & Circuit Bent collab thru a spectrum analyzer just for shits & giggles. Turns out they put a little secret message in it"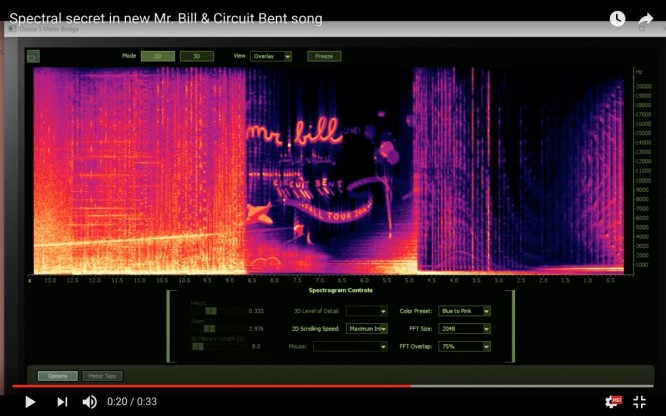 Buried in the spectrogram is a tour poster. Looks like Mr. Bill and Circuit Bent are hitting the road this fall.
Artists like Aphex Twin and Venetian Squares have been known to hide images in their spectral information before, but we appreciate Mr. Bill and Circuit Bent for keeping things interesting and keeping fans on their toes, nonetheless!
Midichondria is now available as a free download on SoundCloud. Grab your copy below.