Australian Festival Fans Use Tinder and Snapchat to Score Drugs
Social media apps like Tinder, Grindr, and Snapchat are for more than just making new friends or cozying up to a cute hunnie these days.
According to an article by Junkee they're also increasingly being used for drug distribution.
With Australia increasing it's strict drug enforcement at festivals, attendees are finding new and creative ways to get their fix – albeit with increased chances of getting caught.
At this past month's Splendour in the Grass festival in Australia, Tinder seemed to have a larger use than just matching with a potential S.O. According to fans of the festival, a large percentage of matches were hunting for drugs.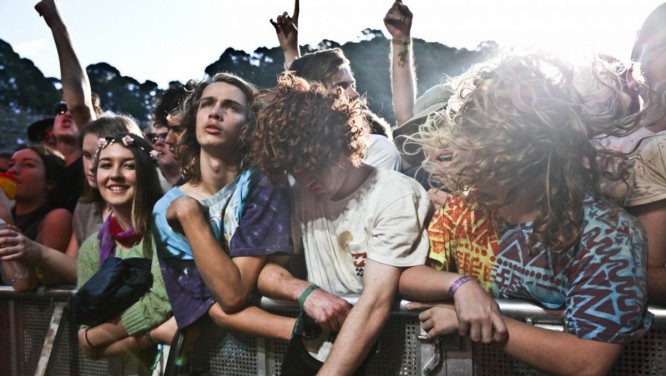 (Splendour in the Grass)
According to one regular festival-goer Junkee spoke with:
"About 25 percent of the groups that I came across [at Splendour] on Tinder were made up of people looking for drugs."
Whilst another fan came to a similar conclusion:
"I wasn't looking for any personally, I already had everything I needed but I did get asked by a few people. One girl I matched with about two hours into the festival asked me for drugs and when I said no she unmatched me straight away."
While police are adapting their drug enforcement tactics, it's important that they remain conscious of open social media apps and how they can be used to deal drugs. Snapchat has also become a method for making deals because of the disappearing incriminating evidence.
Although these adaptive methods of getting a fix may be fooling some cops for now, we do not recommend dealing drugs with or without the use of social media. We don't condone the use of illegal substances, but education is important in reducing harm.

Head to dancesafe.org to get the information you need to stay safe.