Ibiza's Amnesia Nightclub Gets Busted, Club Owner Arrested
Ibiza's Amnesia nightclub was raided by the cops early this morning.
According to local publication Diario de Ibiza, an operation was carried out by members of the Civil Guard, DEA, Central Operating Unit and the Tax Agency on Amnesia.

The police arrived via helicopter at 7am local time with drug dogs in tow, arresting nightclub owner Martín Ferrer and three others.

The operation is investigating the club for possible money laundering crimes against the state Treasury.
On Monday's, Amnesia nightclub is home to Cocoon which features a weekly residency from Sven Väth. The club also included performances from highly sought after DJs Ricardo Villalobos, Sonja Moonear, Dorian Paic, and KiNK.

The video below was posted from the official Cocoon page taken just a few hours before the police raided the nightclub.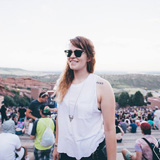 Devin Culham
Cut my teeth with the Detroit techno scene before moving to Denver to see what the mountains have to offer.