Study Finds Most Vinyl Buyers are Middle-Aged and Alone
Summary/Commentary:

A recent study shows that the bulk of individuals collecting vinyl are middle aged and alone. Will having good taste in music lead you to a life of loneliness?

Despite the vinyl obsession that is on the come-up with young people, a recent study has shown that the most common vinyl buyers are actually lonely, middle-aged introverts.
This relatively unsurprising news comes via YouGov, who conducted a study after the boom of Vinyl sales in the UK in the past few years.
YouGov state the "resurgence is rooted in middle-aged nostalgia. When compared to the adult population as a whole, those that have purchased a vinyl album recently are more likely to be aged between 45-54. By contrast, those in the 18-24 aged group are the least likely."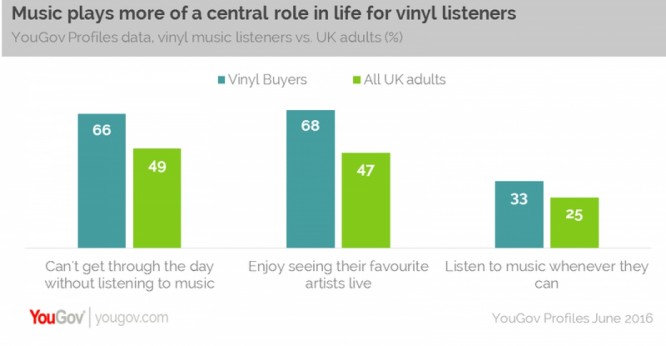 ...
Read the full story by Joseph Smith at Stoney Roads