Shutting Down Fabric is Not the Answer to the UK's Drug Problem
London's fabric nightclub has long been considered on of the best clubs in the world for electronic music.
Ranked #15 in the world for the past two years by DJ Mag, fabric has been one of London's best resources for electronic music culture. Not only has fabric helped to shape London's nightlife, it has also influenced and shaped the electronic music scene worldwide by breaking artists and genres long before they hit the mainstream. A prime example of the beloved London nightclub's imprint on American electronic music was its role in popularizing dubstep worldwide with early residencies from Caspa and Rusko in the mid-00's. Despite its pivotal role on the global electronic music scene, its future is no longer promised.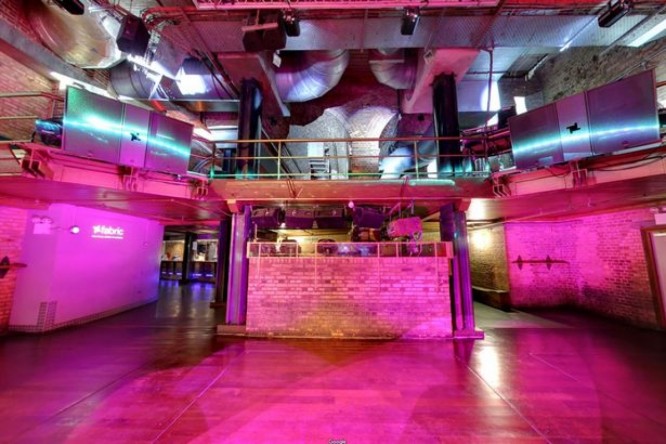 Following two separate incidents which resulted in the deaths of two 18-year-old men, police are now investigating the club. As the situation currently stands, the club's license has been revoked indefinitely, though local officials are expected to review fabric's license within 28 days.
It is not clear whether fabric will ever open its doors again. What officials do not fully realize, is that closing fabric will not solve the UK's drug problem.
The public have been loud in their public outcry of music events following the death of two minors at Scotland's T in the Park festival. The unfortunate timing of two individuals suffering the same fate at fabric - within 9 weeks of each other - has also put pressure on government officials to crack down on drugs. The problem, however, does not lie in the events themselves. It lies in the government's approach to drug policy.
In its official statement, a spokesperson from fabric said that the two deaths happened after two years without incident. Let us consider that in the past two years, the popularity of electronic music has continued to grow across the world. However, the recent deaths at T in the Park and fabric suggest that the presence of inexperienced fans has increased fatalities. This means that drug education and harm reduction programs are needed now more than ever.
As we've harshly learned through America's War on Drugs, enforcing strict laws regarding drug use and possession does little to lessen crime. In fact, the unintended consequences of strict drug policy can actually worsen the effects of drugs on society.
In a 2008 report by the former Executive Director of the United Nations Office on Drugs and Crime, there are five major consequences** of strict drug enforcement:
The first unintended consequence is a huge criminal black market that now thrives in order to get prohibited substances from producers to consumers. Whether driven by a 'supply push' or a 'demand pull,' the financial incentives to enter this market are enormous. There is no shortage of criminals competing to claw out a share of a market in which hundred fold increases in price from production to retail are not uncommon
Creating higher standards from which nightclubs and venues can obtain their operating license will not deter the black market sale of narcotics. Permanently closing fabric will also not eliminate the demand for illicit substances, nor will it mitigate their use. Instead, it will send droves of individuals into spaces that are less equipped with security and staffing that are experienced in handling intoxicated individuals. This would push drug-use further underground and greatly increase the risk associated with using illicit substances.
The second unintended consequence is what one might call policy displacement...funds [are] in many cases drawn away into public security and the law enforcement that underpins it. The consequence [is] that public health was displaced into the background, more honoured in lip service and rhetoric, but less in actual practice
While increasing security can certainly deter drug trafficking, the consequence from putting resources into public safety does little to improve public health.

UK organizations like The Loop are looking to bring harm reduction tactics to festivals and clubs nationwide through drug amnesty and education. It's current campaign #CrushDabWait urges those choosing to experiment with MDMA pills to take it slow.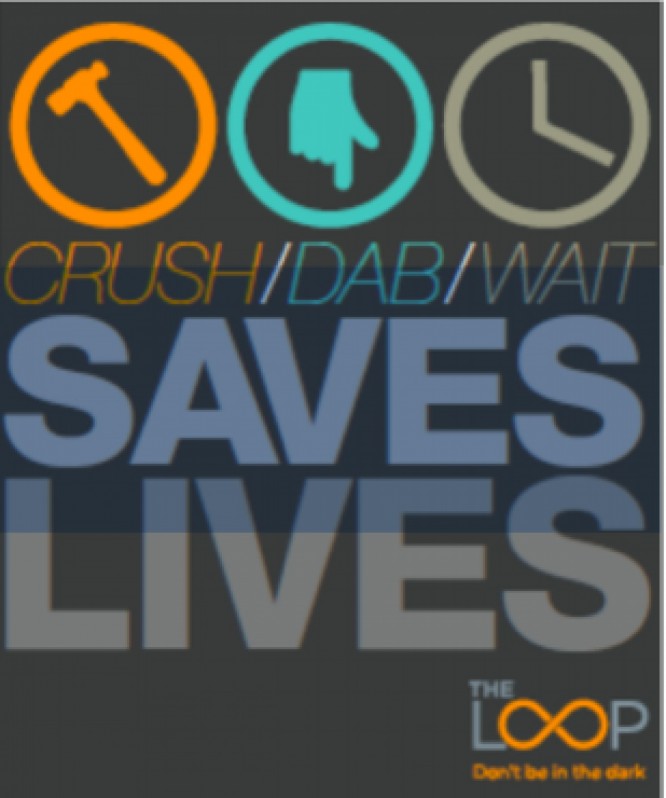 Co-Director Fiona Measham of The Loop says that MDMA purity is a constantly fluctuating phenomenon:
"My research shows that MDMA crystal remains the most popular party drug amongst festival goers and clubbers but purity and contents can vary considerably in illegal markets. When purity increases it takes a while for behaviours to readjust and we often see more problems. We want to keep people safe and advice as simple as 'crush-dab-wait' could save lives".
While drugs are a public health hazard regardless of how they're consumed, the way we view drugs as a society can influence the way that they're approached. Changing the viewpoint on drugs from a concern of public safety to a concern of public health can help us increase our knowledge about illicit substances. This pivotal change in perspective can also encourage users to reduce harm while lessening fears of incarceration.
While Islington Council official's principle concern is of the health and safety of the public, closing a single nightclub will not change the unfortunate fact that two young men died. However, it will gut the London electronic scene whilst misplacing music fans who will continue to to choose to use illicit substances.
Instead of doing so in the presence of trained security, these drug users will be figuratively thrown to the wolves. New and inexperienced event promoters will attempt to fill the vacuum – with or without venue permits – creating a much more dangerous alternative.
Sources:
Costa, A.,"Making drug control 'fit for purpose': Building on the UNGASS decade", United Nations Office on Drugs and Crime, 2008.
https://www.unodc.org/documents/commissions/CND/CN...

** Editors note: For the purpose of this argument we will focus on the first two consequences, but I encourage you to read the full report for greater understanding about the depth and complexities of drafting effective drug policy.