Chicago Clubs May Face New Taxes for Not Featuring 'Fine Art'
A controversial new proposal may have a big affect on Chicago night life.
Cook County, the county seat of Chicago is drafting a new proposal that may require music venues to pay six years worth of back taxes.
According to the Chicago Reader, a Cook County official said that performances of rock, country, rap, and electronic music do not meet the county's standards for "music" or "culture".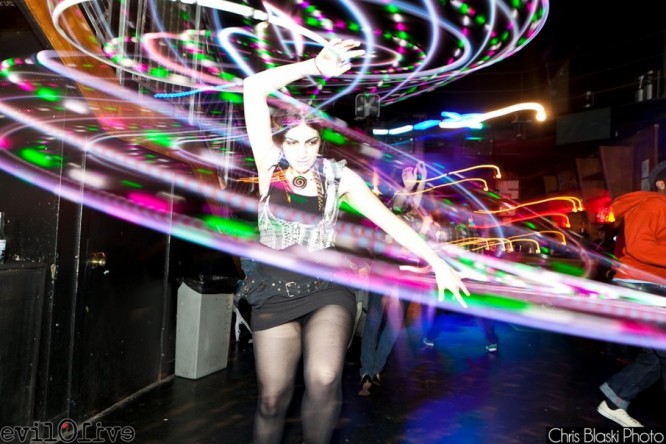 This new proposal suggests that small venues that hold less than 750 people would be subject to a 3% amusement tax. This amusement tax would be applied towards the cost of cover and of tickets sold. According to county's definitions, only small venues that feature performances that "in person, live theatrical, live musical or other live cultural performances" would avoid paying the county tax.
Specifically two venues, Beauty Bar and Evil Olive are being targeted in a hearing to pay hundreds of thousands of dollars as this new proposal could apply to the last six years worth of income.
According to a statement made by the hearing office that the county appointed to the Department of Administrative hearings argued that several musicologists should be brought to the hearing to testify on whether the definition of "fine arts" includes rap, country music, rock n' roll, and electronic music.
Not only would an amusement tax on small music venues be financially devastating, but it would also effect up-and-coming artists who use performances at small venues to help build their audiences and careers.
This hearing comes 10 years after a similar tax was presented by the county. In 2006, the County attempted to issue a 8 percent amusement tax on DJ performances of several venues throughout Chicago. However, the courts ruled that DJ performances constitute a live performance – thereby being exempt from the tax – if they include significant "technical manipulation, singing, speaking, dancing or other activity."
H/T: Resident Advisor
Photos courtesy of Chris Blaski