Your Party Won't Be Cool Enough Until You Throw it in An Active Volcano
A music collective recently spent 634 minutes inside an active volcano.
The event which took place on the Greek island of Nisyros, an active volcano in the Aegean Sea, was created by the Athen's based music collective six d.o.g.s in collaboration with Onassis Cultural Art Center.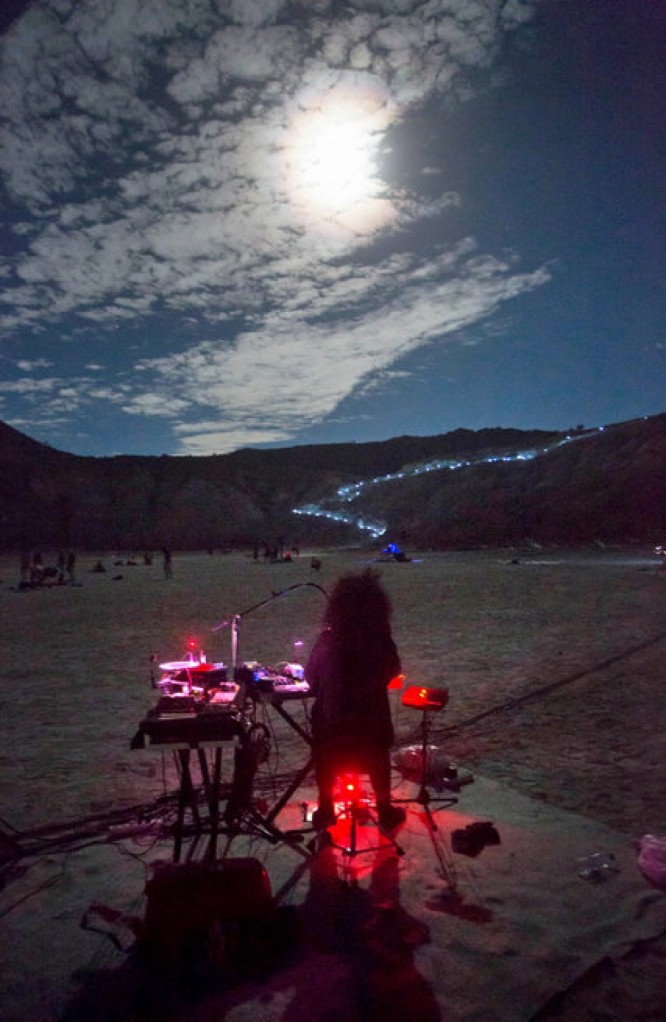 The collective made up primarily of Greek musicians in their 20s and 30s combined artists specializing in classical, jazz, avant garde, and electronic music. The musicians spent 634 minutes hooked up to an amplifier in a circle within Stefanos Crater – an 1,000 foot diameter crater that is one of the largest active hydrothermal craters in the world.
The event's art director Konstantinos Dagritzikos wanted it to be an experience that was not easily replicated:
"I wanted it to be such a raw and primitive experience that no documentation can capture it."

While event organizers captured photos and an audio recording of the event which may be released in the coming months. Otherwise, the event took place without artificial lighting making the event hard to capture on cell phones.
According to a New York Times correspondent, the music fluctuated between experimental soundscapes reminiscent of Aphex Twin and Sun Ra.
H/T: New York Times