Ever Wish You Could Have a Name Like Martin Garrix? Now You Can
Martin Garrix has taken over dance floors all over the world with his infectious pop-EDM tunes.
And he's now officially taken over the internet.
Perhaps requested by no one, but desired by all is the Martin Garrixizer.

With the click of a button the Garrixizer will turn you into the Dutch DJ-wünderkind you were always meant to be.

In two seconds flat, with the help your your name and gender, you can have your new Garrix-ized name.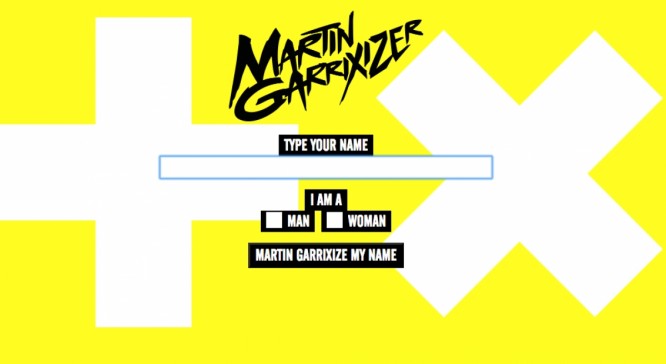 Hilariously, EDM.com was 'Garrixized' into EDM-COX.