It's not anything new that many comedians don't enjoy EDM.
One of the world's most famous comedians Bill Burr did a whole morning show segment on why he doesn't like EDM.
Unbeknownst to many, Afrojack served up his own burn this past March at Ultra Music Festival by remixing Bill Burr's own sketch into his DJ set.

Ballsy? Yes. Hilarious? Also, yes.

Yesterday on Bill Burr's official Facebook page, the comedian posted about the newly rediscovered set. The east-coast native had nothing but respect for the rarely–seen–but–often–feared DJ burn.
Check out the original comedy routine as it appeared on Bill Burr's morning comedy show.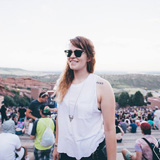 About the Author
Devin Culham
Staff Writer
I like electro. I like retro. I like ghetto. House and techno.