We need to talk about DJs & depression
Summary/Commentary:

Neil Barnes of electronic duo Leftfield is teaming up with the University of Westminster to research the relationship between music and depression. Read this informative piece by BBC to see why this has become a recently trending topic.

This article originally appeared on BBC
The idea that DJs and electronic artists may suffer mental health difficulties as a result of their work is an idea that should, to any critical thinker, be obvious. Nocturnal hours, unhealthy touring schedules, fickle fans, job insecurity, a culture of drink and drugs… not to mention the many solitary hours in front of a computer. The inherent risks to wellbeing are clear.
So why is it only so recently that artists and others in the industry have begun to really speak about this?
There's an accepted idea that Benga's public 'coming out' with mental health issues was the catalyst to a lot of the candid discussion we're now seeing.
He was unequivocal about the causes of his own problems. Not everyone within the industry will have had the same experience. Benga was also vocal about the isolation he felt.
Since his retirement, we've seen more and more artists coming forward. Resident Advisor made a brilliant film about performance anxiety and generalised anxiety with Danilo Plessow aka Motorcity Drum Ensemble.
Most recently, Ben Pearce took to Facebook to publicly explain his decision to cancel upcoming gigs.
In order to try to understand better the different, overlapping factors that can lead to problems, and also what we can do to help, we spoke to some key people inside the industry, including Neil Barnes of Leftfield and Sally-Anne Gross and Dr George Musgrave from the University of Westminster – both of whom have worked in the music industry for years and who, together, are leading the first ever academic study into the relationship between music and mental health, titled Music and Depression(MAD), for the UK's leading music charity Help Musicians.
Neil's career in electronic music covers two decades. He's seen a lot of change. One thing he's certainly become more aware of in recent years is his own challenges.
"I'm now aware that my depression is not a new thing. It's triggered by the world I'm in."
He described a sense of meaninglessness.
"I was on the verge of releasing my last album, sat in Brent social services, on heavy anti-depressants, thinking, 'what the f**k!?'... I've been on stage and felt in a really, really bad, dark place. I thought, s**t, everyone's having a great time and I've been up for quite a few hours and I'm thinking, why are they jumping around? Can't they see through it all?"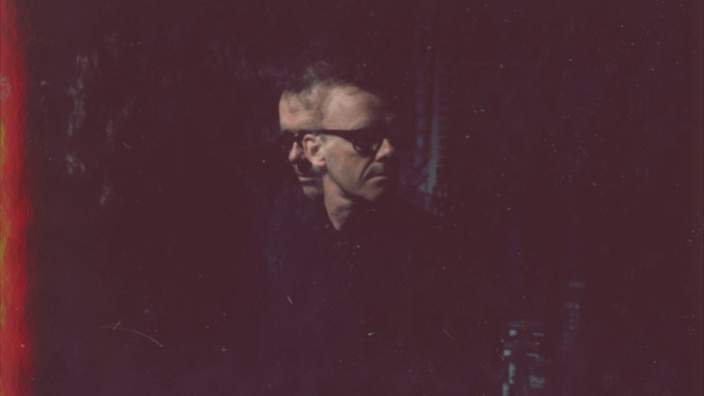 For Neil, by his own admission, his problems stem primarily from a sense of low self-worth. That's perhaps why he can't see the same value in his own work that others clearly do.
"People come up to me and they're so invested in the music I've made… I feel a great deal of responsibility for that… I've never, ever felt that what I do is more important than anything anyone else does. I suppose in that way, I'm actually fortunate in that. I've only just begun to realise how important what I do is for other people and how to accept that."