Is This the REAL face of Banksy?
Summary/Commentary:

A new theory suggests that graffiti artist Banksy's identity may be linked to member of British trip-hop duo Massive Attack.
The hunt for the true identity of Banksy took a new twist today after a member of Massive Attack was named as the artist by an investigator.
Robert '3D' Del Naja, the founding member of the Bristol band, has been accused of being the guerrilla graffiti star because art keeps appearing near their gigs.
In 2008 former public schoolboy Robin Gunningham was named as Banksy by the Mail on Sunday - and scientists analysing his work also believe it is him.
But now investigative journalist Craig Williams, 31, claims the artist could be Mr Del Naja, or perhaps a team of people led by him and linked to Massive Attack who combine their concerts with graffiti.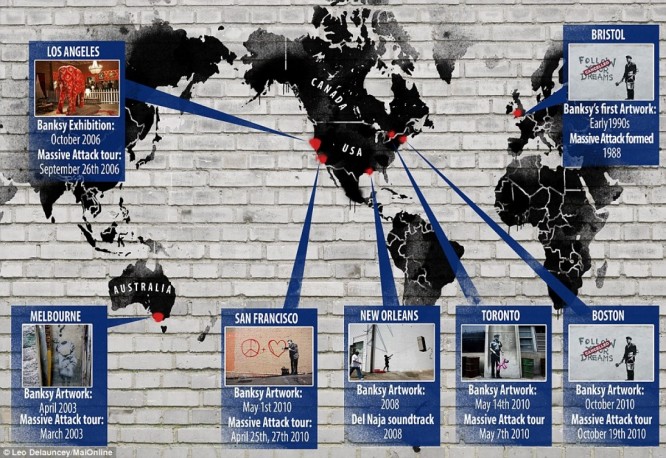 Mr Williams has plotted Banksy murals around the world and said that on at least six occasions more than a dozen appeared shortly before or after Massive Attack gigs in the same cities over the past 12 years.
3D was a graffiti artist in the 1980s and has admitted he is friends with Banksy - but the journalist's new research concludes he may be the artist himself.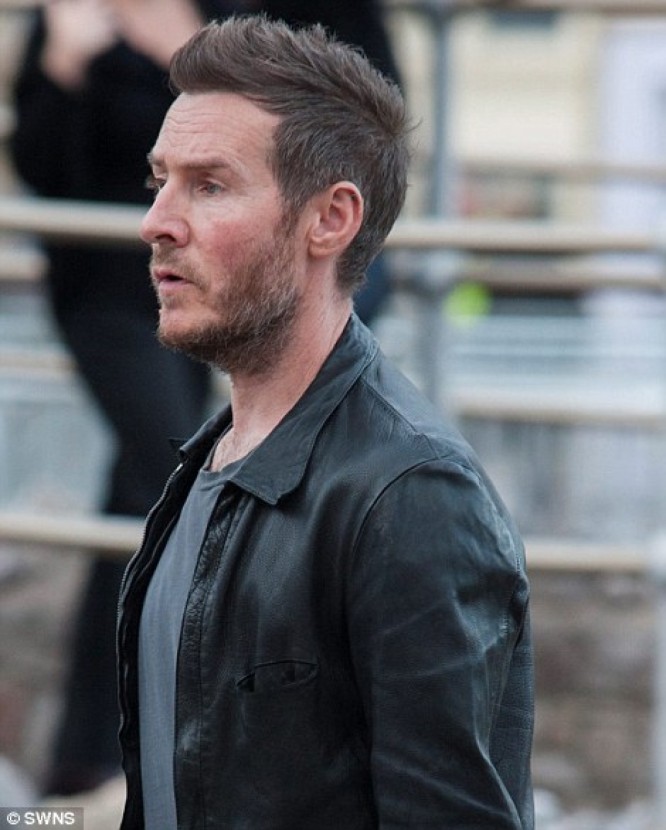 (Massive Attack star Robert '3D' Del Naja)
His band, famous for songs Tear Drop and Unfinished Sympathy, has made millions while Banksy's art sells for at least £500,000 a piece.
Mr Williams said it has been the common conception was that the artist was 'plain old public school boy Robin Gunningham'.
He said: 'But what if Banksy isn't the one person everyone thinks he is. What if Banksy is a group of people who have stencilling different locations both at home and abroad? Such a rich body of work done over a decade, across the globe, may allow for the suggestion.
'A rumour exists from 2010 that his work that went up around North America was his work but were not necessarily painted by him, but rather by a street team that happened to be following the Massive Attack tour.

And on analysis of his North American work, this makes perfect sense.'

...