Everything You'll See and Hear as a Club Photographer
Summary/Commentary:

Jake Kivanç from Vice walks us through some of the realest sacrifices that club photographers make to capture the memories. Spoiler: Most of it is dealing with your bullshit.


This article originally appeared on Vice
Sometimes it seems like everyone is a club photographer—or at least says they are in order to skip the line like a celebrity or a drug dealer. But those of us who actually do the gig occupy a unique role of privilege (and probably come off super douchey) by providing a vital service in our FOMO-fueled world: pretty pictures. After all, what's more universally important in 2016 than how busy you look on your Instagram?
From the mouth of the beast, where bouncers give us nods and skip the bag search (we're pretty much always hiding drugs), to the belly, where bartenders wipe our bills in exchange for being the one non-asshole customer they've had all night (a kind gesture we totally abuse), being a nightclub photographer often makes you feel like lower-level royalty in the urban landscape. And honestly, if you think about how historically snobby royalty have been despite having to not get their hands dirty, it's pretty accurate. We deal with the least bullshit and feel the most entitled (I try to soften my edge on this front by at least saying "sorry" as I push people out of the way like a toddler in a ball pit).
There is, however, a bit of risk involved. Besides possibly getting your equipment straight-up destroyed in an unrelated brawl or an unexpected moshpit, there's a rotating list of bullshit things you will see and hear while doing this job that will make you reevaluate just how sick of a gig it actually is. So, from someone who's done it for nearly two years in Toronto, here's a shortlist of scenarios you will probably experience while photographing a city's nightlife.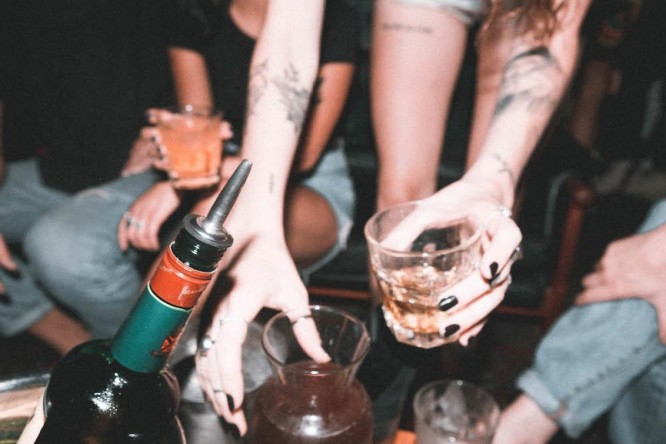 "Hey man, I need you Wednesday at 8 PM. I have a gig."
This is how it all begins. A friend of a friend hits you on Facebook Messenger because he's noticed your photos on Instagram. He thinks they're "so dope" and he "fucks with them hard." He is running an event at a favorite spot for gym bros and walking Supreme billboards. He wants you to shoot it. There's no discussion of pay—don't bother bringing it up online, because he'll just ghost you. When you do bring it up in person, his response will start with, "Here's the thing..."
At best, you'll get $25 and four free beers from a microbrewery that the bar is promoting. Also, he'll buy you two a shot for some bro-to-bro bonding, and will probably give you some free drugs when he's had a few too many Jamesons. At some point past midnight, he will apologize for being broke and explain that spent all of his money on a tech startup in Liberty Village.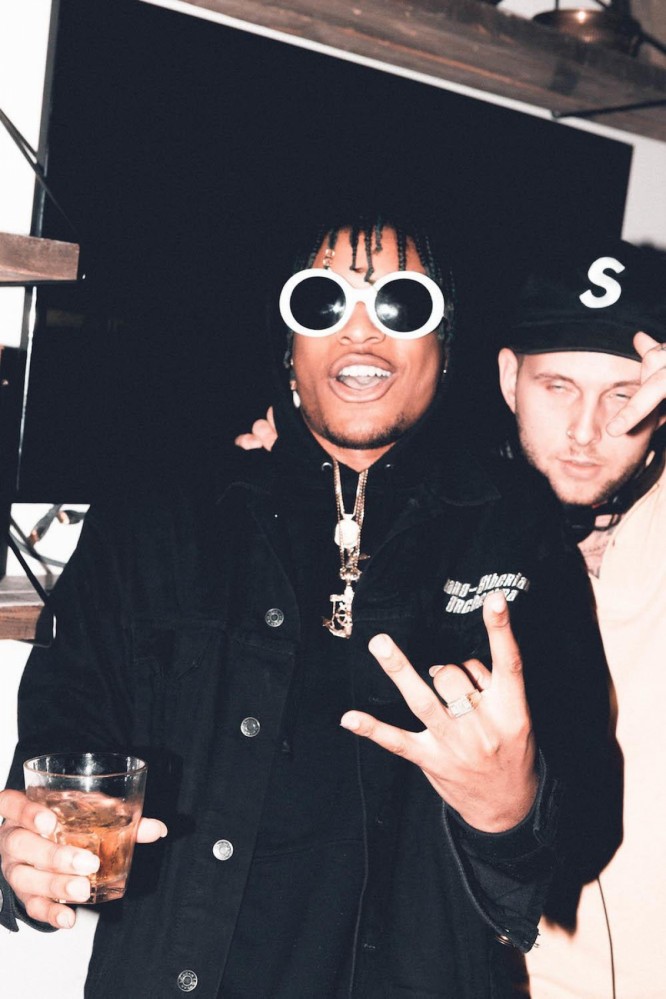 "$300 for six hours. BIG CELEBRITY is coming. I need the photos by 10 AM. Thx"
This person also messages you through Facebook, but likes to keep things short and sweet. They don't fuck with you like the last guy did, nor do they give a rat's ass about your photographic skills. They're likely in their late-20s and running on a mix of cocaine and anxiety, so expect passive-aggressiveness in all of your interactions. Also, an important note: someone's fronting the money for the photographer, and it's not them. In fact, they're probably are part of the venue's PR team, or are a friend of the manager of the club, but they'll still insist that you refer to them as "the organizer."
You're going to be asked to provide an invoice (via Microsoft Excel only) and will be told the money will be e-transferred once they get the photos. If you don't press them for the money immediately after pressing the send button, you'll probably never get paid.
...
This article originally appeared on Vice Canada