Carl Cox to Play Vinyl Set for Music is the Revolution Closing Party
Next week marks the end of an era.
As Ibiza starts to wrap up its season, one of the biggest changes to occur is the closing of legendary nightclub Space. With the retirement of club owner Pepe Rosello, Space will soon be handed off to Ushuaïa owner Abel Matutes Jr., marking a pivotal shift on the island club culture of Ibiza.
Following Pepe's exit is long-time Space resident, Carl Cox.
Carl Cox has been a resident at Space since 2001, marking 15 years on the Whit Isle. Next week, Carl Cox will be throwing his final Music is the Revolution party at Space, and to commemorate the special occasion Carl Cox will be playing his first vinyl set since 2006.
Regarding the vinyl set, Carl Cox had this to say:
"I wanted to take things back and pay homage to all those years at Space spinning records. I want to show respect to those older tunes, dig out some of my old vinyl and play them alongside new tunes. A lot of the crowd probably won't have even heard them before, so it's a way of showing the music is still relevant. I thought it was a fitting way to say goodbye. I also want people to know I can still DJ with vinyl and make the house rock. This music has been my life and I want to share it one last time at Space."
Carl Cox will have support from fellow artists tINI, DJ Sneak, Nic Fancuilli, and Popof, among others.
Although the final Music is the Revolution party is set for Tuesday, September 20th, Carl Cox will also play the official Space closing party on October 2nd.

H/T:Resident Advisor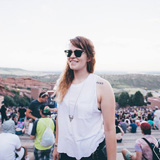 Devin Culham
Born and bred with the Detroit techno scene, I pledge my allegiance to the underground.