Soul Clap Thinks It's Important to Push Music Into the Future [WATCH]
Soul Clap are no strangers to the deeply rooted culture of electronic music.
We were able to catch up with Charles and Eli before their performance at Electric Forest last June to chat about the past, present, and future of electronic music.
In the interview, Soul Clap discuss the importance of honoring the artists who first developed techno, disco, and house, while also stressing the importance of community. Soul Clap credits friendship and collaboration as a focal point for the continued experimental releases on their label Crew Love Records.



Cover Photo courtesy of Bill Kennedy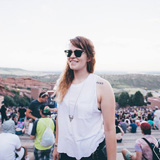 Devin Culham
Born and bred with the Detroit techno scene, I pledge my allegiance to the underground.