Bingo Players Announce Fall Tour to Benefit Cancer Research
Bingo Players' member Maarten Hoogstraten had a tough decision to make following the tragic passing of his production partner Peter Bäumer in 2013.
When Bäumer passed away after a year-long battle with cancer, Hoogstraten could have hung up the towel. Instead, the Dutch producer and DJ decided to soldier on as Bingo Players to help keep Bäumer's memory alive.
Now after the 10 year anniversary of Bingo Players, Hoogstraten has decided to honor those who have lost their battle with cancer. Teaming up with Fuck Cancer, Bingo Players will embark on a North American fall tour to raise money for cancer research.
The 13-date tour will hit cities in 11 states, with all of the proceeds from the pre-sale tickets going directly to Fuck Cancer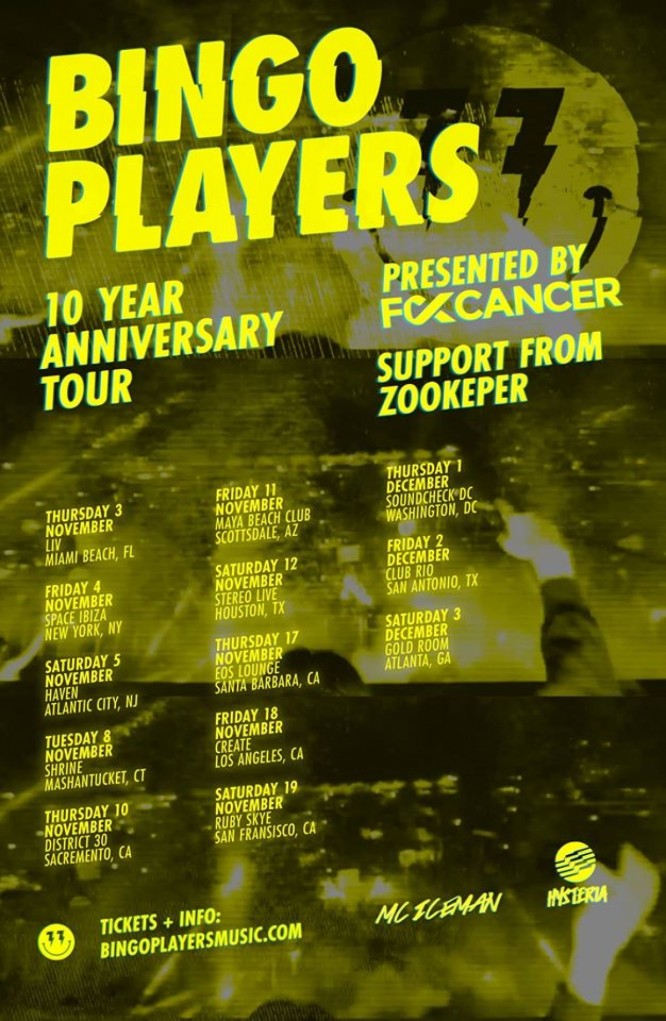 Check out Bingo Players when he hits your city, and consider donating to Fuck Cancer's charitable cause.