RIAA Reports the Music Industry's Biggest Growth Since the 1990s
A new mid-year report from the Recording Industry Arts of America suggests that perhaps the sky isn't falling after all.
After several years of music streaming cutting the legs out from under the profit of record sales, it seems that stream subscription models may finally be making up for the deficit.
According to the report released by the RIAA, the music industry has seen the largest growth since the 1990s. When compared to the mid-year report from 2015, music subscription sales in 2016 are outperforming 2015.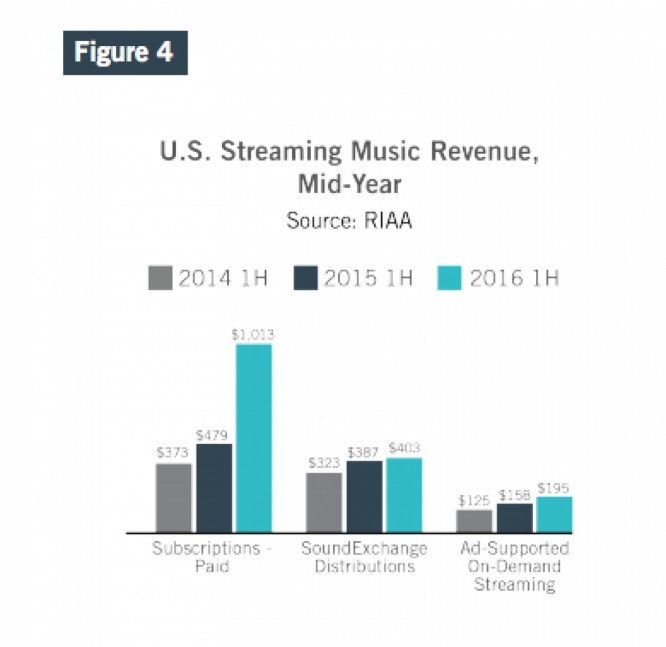 Subscription services like Spotify Premium, TIDAL, and Apple Music have ballooned to make up 30% of the market share. In the first half of 2016, subscription services have increased 101% or roughly 18.3 million more subscribers than mid-year 2015. This generated a 112% increase in first-half revenue, with revenue from music streaming topping $1 billion dollars for the first time ever.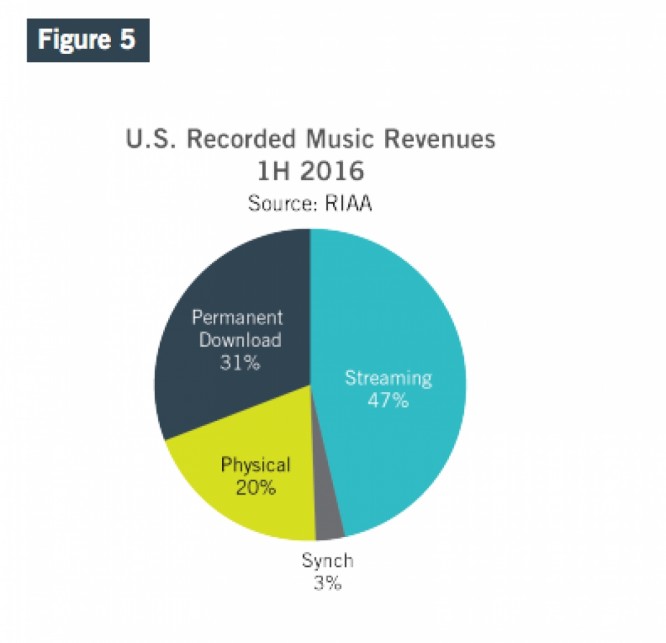 These numbers suggest that as consumers adjust to music subscription services as a larger source of music consumption, subscription models may continue to grow in excess of the losses seen in physical music sales.
For the full report, head to Recording Industry Arts of America