Moby Releases New Single, Promises a New Album on the Way [LISTEN]
As one of the first figures in electronic music to have garnered major critical success, Moby has helped to bring electronic music to the forefront of our senses.
Although Moby's catalogue varies from blues influenced rhythms, to New York City club floors, to punk rock, Moby has always demonstrated his ability and willingness to experiment with music.
His newest project Moby & The Void Pacific Choir have announced a their debut album These Systems Are Failing. Moby's promotion of his most recent incarnation prove it is exactly that: an experiment.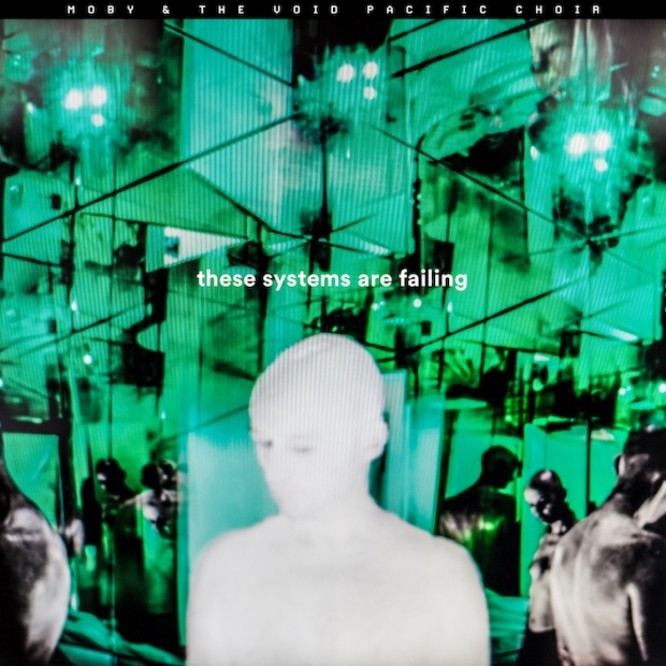 And no quasi-political experimental music project could be complete without a manifesto. Moby also released a political manifesto in conjunction with the announcement of the new album. The message itself demands that public pay attention to issues that really matter:
The new single "Are You Lost in the World Like Me?" mixes past and present, recalling influences from drum-machine fueled 80's goth rock that mirrors the synthesizer sensibilities of Crystal Castles.
While Moby's political frustration is reverberated throughout the country, Moby and The Void Pacific Choir's visceral new music is a desperate plea for action to right wrongs and solve systemic problems. Although the album may not be palatable to the general masses, the message behind it is clear: action cannot occur without activism.
The nine track album, also includes the single "Don't Leave Me" which was released this summer.
1. Hey Hey
2. Break.Doubt
3. I Wait for You
4. Don't Leave Me
5. Erupt + Matter
6. Are You Lost in the World Like Me?
7. A Simple Love
8. The Light Is Clear in My Eyes
9. And It Hurts
Moby's only performance this year will take place at his curate vegan music festival Circle V.
H/T: Pitchfork