DJ Tennis Captures Art Cars, Dust Storms, and Colorful Clothing at Burning Man
Summary/Commentary:

Although Burning Man came to its completion nearly a month ago, photos are testaments to the creative event are still pouring in. DJ Tennis shares his words and photographs to help capture the essence of Burning Man and what makes the community so unique and special.
My very first Burning Man experience in 2013 turned out to be an unexpected shocking emotional journey. This huge temporary city in the dust immediately put me under its surreal spell and I quickly found myself on a constant mission to explore, absorb, and reorganize an ever-growing amount of stimulation.
Every individual there is completely devoted to creativity: creativity in art, technology, music and expression which led to my senses and my perception being reset to a primitive level. Every visual, musical and sensory experience was different and more intense than the one before….
Here are a few impression from this years magical journey that I wanted to share with you: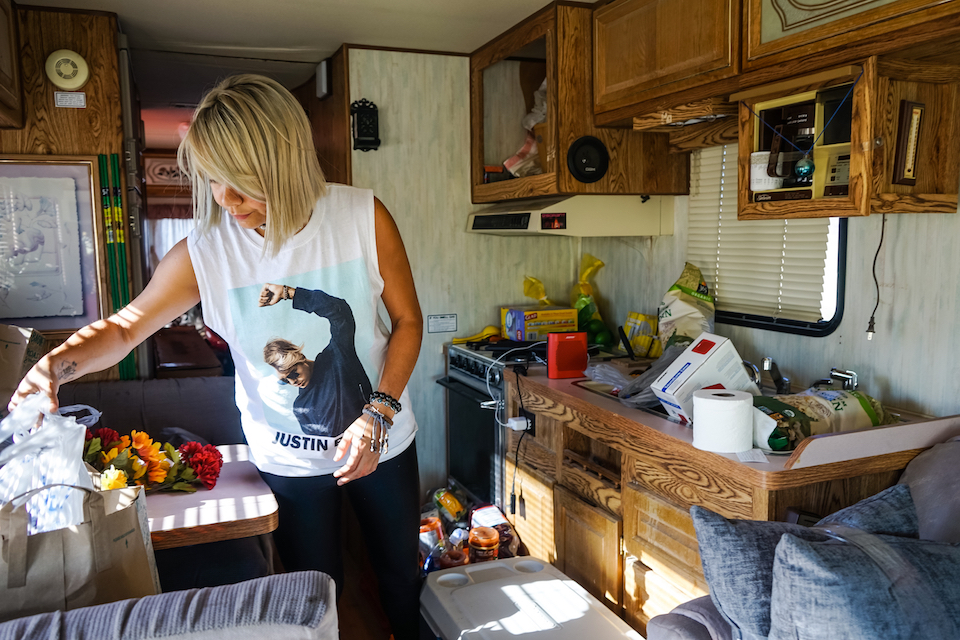 Among all the various ways to experience Burning Man, my favorite is always the good old RV. Doing groceries before leaving Reno on the way to Black Rock City is part of the ritual and often a surreal experience. Here's Becks sorting the groceries while queuing (more than eight hours) near Gerlach.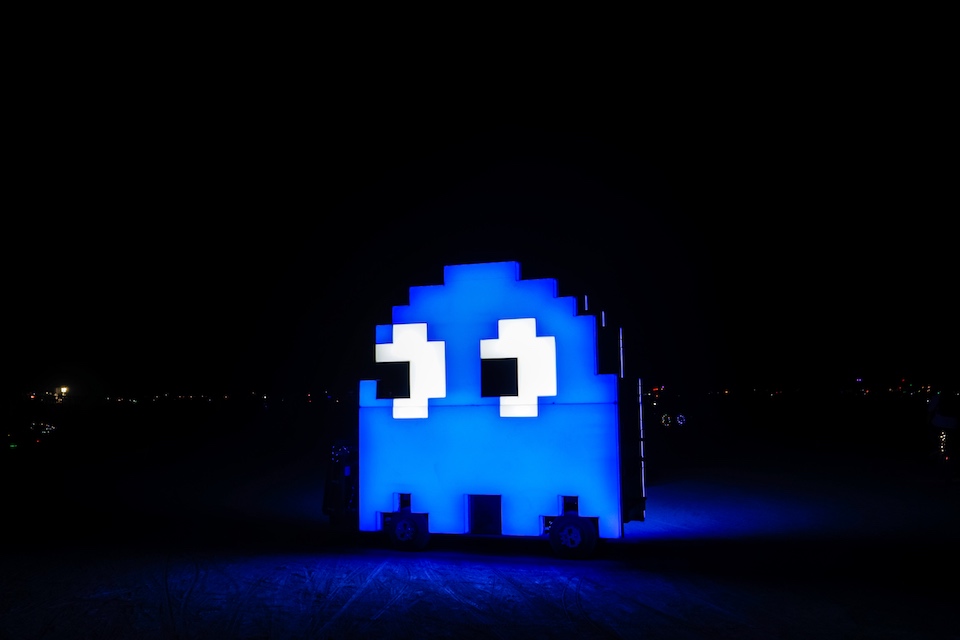 Art cars became more and more part of the show. Some are huge and, in terms of technology, very advanced and impressive. Others are small; more like a golf cart, but the simple ideas are sometimes the best ones. Here I bumped into a fast and funny Pac-Man car in the middle of nowhere.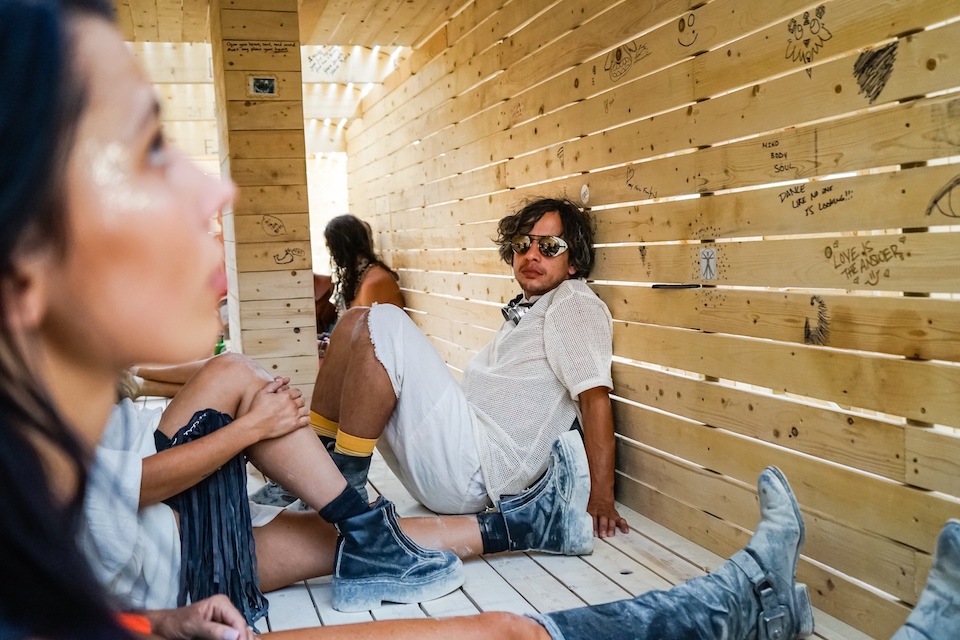 Sculptures and installations at Burning Man often hide secret doors or an interior room and it's a good opportunity to take a break from the heat and the dust storms. Here we are inside the body of a wooden whale, listening to the sound of the wing and the cacophony of the sound camps far away.