Twitter Reveals Its Most Talked About Artists & Festivals this Summer
With social media being a crucial form of marketing, Twitter released some interesting data that helps to contextualize what festivals were most successful at building hype this summer.
According to the data presented by YourEDM, Glastonbury was the most talked about festival on Twitter with nearly 400 million unique impressions.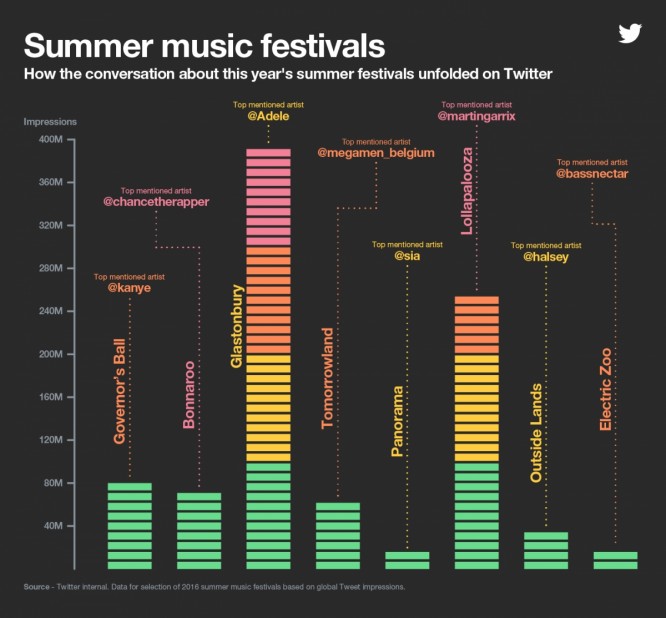 Lollapalooza was the topped the chart for US festivals with the highest number of impressions, with a reach of approximately 250 million. Representing EDM, Martin Garrix was the top mentioned artist at the annual Chicago event.
Bassnectar also received a lot of traction on Twitter, as the top mentioned artist at New York's Electric Zoo Festival.
Although electronic music is found on the bill of nearly every line-up, the data suggests that EDM it is also leaving its mark on the public sphere by capturing the spotlight in the public's Twitter feeds..
H/T: YourEDM
Cover Photo: Getty Images