Skrillex is performing his first ever set on Boiler Room right now!
In a partnership with International Music Summit - Asia-Shanghai, OWSLA is taking over Boiler Room for a special debut performance by Skrillex.
Check out the video to stream the performance, or head over to Boiler Room for the full set!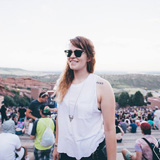 About the Author
Devin Culham
Staff Writer
I like electro. I like retro. I like ghetto. House and techno.