Despite the Public's Best Efforts, Fabric Nightclub Will Close
We've been on pins and needles waiting to hear the final decision made by Islington Council regarding the fate of fabric nightclub.
After two young men passed away from drug overdoses this summer at Fabric, police began an investigation into the clubs drugs policies. The investigation resulted in revoking the club's license pending a review. Over 145,000 artists and fans signed a petition that was backed by London mayor Sadiq Khan.

A decision was made after 7 hours of careful deliberation at approximately 1am London time that the club's license would be permanently revoked.

Although we're prevented by geography from attending the fated hearing, our friends at DJ Mag, Fact Mag, and MixMag, gave up-to-the-moment updates on the council hearing.

Police stood firmly against license re-issue from the start:
With compelling arguments from both sides, even the suggestion of lower BPM music on Friday nights, the Islington Council ultimately decided to permanently revoke the nightclubs license.

The result is the loss of 250 jobs as well as a huge void in London nightlife.

Artists and industry experts react: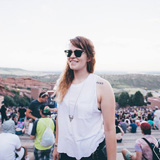 Devin Culham
Born and bred with the Detroit techno scene, I pledge my allegiance to the underground.