Mat Zo Lets Off Steam on New 'MAD' EP
On Thursday, Mat Zo released his latest 3-track MAD EP demonstrating his continued versatility in the world of production.
MAD features three tracks that uniquely defy genre definitions with fluid transitions and precise beats.
The opening track "Troglodyte" introduces a soft melody before punching into glitchy synth lines and sticky bass. Meanwhile, "Take it Back" changes focus with transitions through drum n bass and trap beats featuring vocal support from Foreign Beggars. Wrapping up the EP, the final track "MAD" proves to be Mat Zo's strongest track by flaunts his production prowess and skill in sound design with acid lasers, kick snares, and hard-hitting bass.

Mat Zo may get experimental with MAD but it demonstrates that the London-based producer is comfortable taking risks while still delivering repeat-worthy tunes.
The release of MAD comes along with the announcement of a Fall North American Tour.
Check out Mat Zo this fall as he hits up 19 cities across the US and Canada.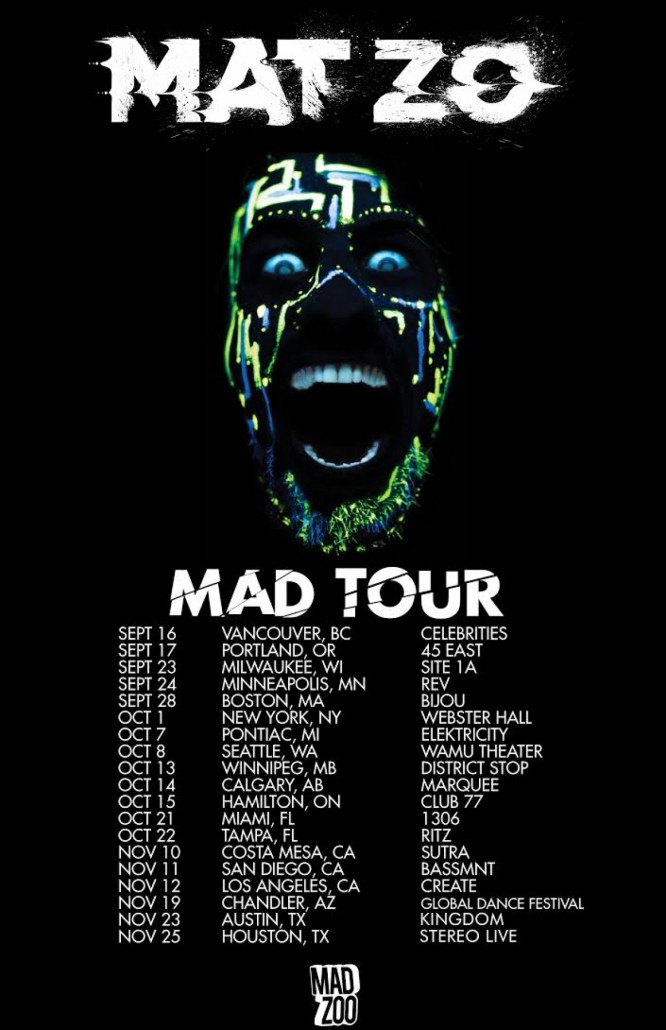 Grab your tickets for Mat Zo's MAD Tour!